Sorak – The Plain Goan Coconut Curry is rich in fibre and was considered a poor man's curry. It is served with rice and tastes yum, even though we do not use any meat or vegetables in the curry. Most people use stock cubes to enhance the taste of this curry. But I prefer to grind a tomato with the masala which gives it a natural yummy taste. (For a creamier version called Tomato Sorak, click here)
Serves: 6 Persons
Prep. Time: 20 Mins.
Cooking Time: 10 to 12 Mins.
Ingredients:
[ Standard Measure – 1 cup = 250 ml ]
For the Masala Paste:

Coconut (grated) – 1 cup (tightly packed)
Red Chillies [Bedgi] – 6
Red Chillies [Kashmiri] (deseeded) – 3
Tomato (deseeded & coarsely chopped) – 1 medium
Onion (quartered) – 1 small
Garlic – 4 small cloves
Corriander Seeds – 1 tbsp.
Cumin Seeds – ¼ tsp.
Black Pepper Corns – 6
Turmeric Powder – ¼ tsp.
Tamarind (soaked in ¼ cup warm water) – 1 small lime sized ball

Onion (sliced) – 1 medium
Sea Salt – 1 tsp. or as needed
Step 1: Grind all the ingredients (except the sliced onion) to a fine paste using 1 ½ cups of water a little at a time. Grind to a smooth and fine paste.
Step 2: Next take a vessel in which you want to make the curry. Add the onion and the sea salt and crush / mix it with your fingers. Add the ground masala paste. Rinse your mixer jar with 1 ½ cups water and add this to the vessel.
Step 3: Place the vessel on low heat. Let it simmer for 8 to 10 minutes on low heat. Check for salt and add if required. Simmer for another 2 to 3 minutes.
Your curry is ready to be served with hot rice. You can serve with some fried fish or some vegetable or pickle on the side.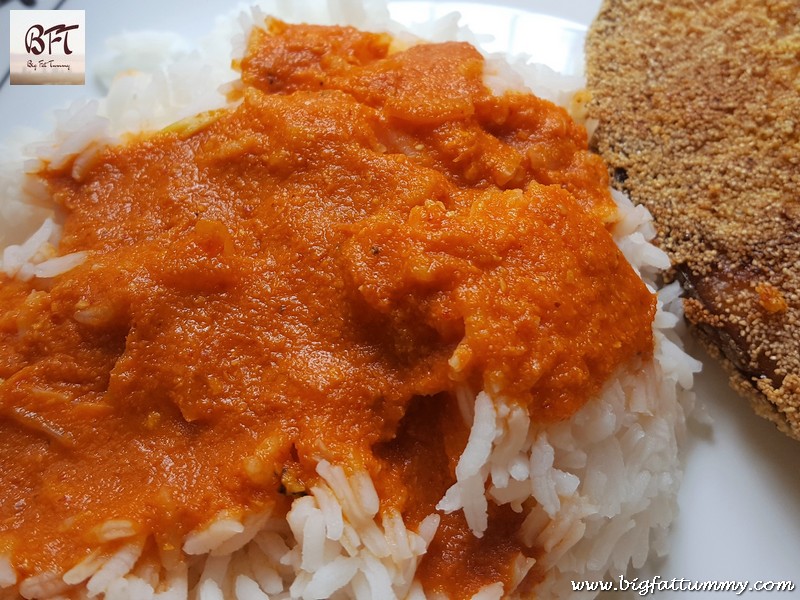 Watch the Video