I use an electric stone grinder for most of my masalas. The reason I do this is because the masala is ground without any heating and hence the curry turns rich and creamy. But you may use a mixer-grinder also (but grind in small bursts so as not to heat the jar). Also, I have used a combination of dry red chillies – one for the colour and the other for the flavour. The essence of this Prawn and Potato Curry lies in the coconut masala paste.
Serves: 6 Persons
Prep. Time: 10 Mins. + 30 Mins (grinding on stone grinder)
Cooking Time: 25 Mins.
Ingredients:
[ Standard Measure – 1 cup = 250 ml ]
Prawns (cleaned & deveined) – 1 cup (cleaned)
Potatoes – 2 medium
Onion (finely chopped) – 1 medium
Light Green Chillies (slit) – 2 to 3
For the Masala Paste:

Coconut (grated) – 1 cup
Kashmiri Red Chillies (deseeded) – 5 to 6
Bedgi Red Chillies – 5 to 6
Black Pepper Corns – 6
Corriander Seeds – 1 ½ to 2 tbsp.
Jeera [Cumin Seeds] – a pinch
Turmeric Powder – 1/2 tsp.
Garlic – 4 small cloves
Tamarind (soaked in 1 cup hot water) – 1 small lime sized ball

Thick Coconut Milk (see here) – 250 ml
Sugar – ½ tsp. (optional)
Oil – 2 to 3 tbsp.
Salt – 1 tsp. or to taste
Step 1: Apply ½ tsp. salt to the cleaned prawns and keep aside.
Step 2: Peel and chop the potatoes into small cubes. Place them aside in a bowl immersed in cold water.
Step 3: Grind all the ingredients listed under masala and the tamarind with it's water, to a smooth paste using another 1 cup water.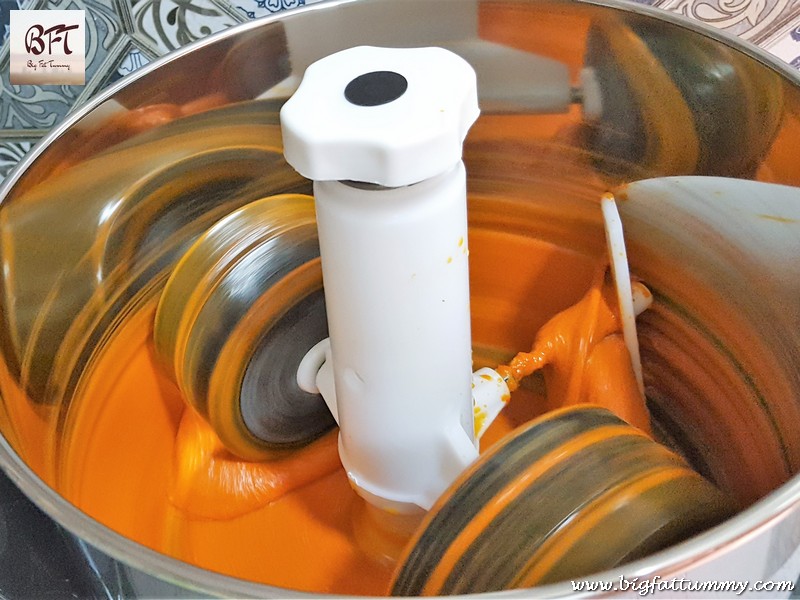 Step 4: Heat 2 to 3 tbsp. oil in a vessel and add the slit green chillies and sauté for a minute. Add the onion and sauté till light golden on medium heat. Drain and add the potato cubes and sauté for 2 minutes.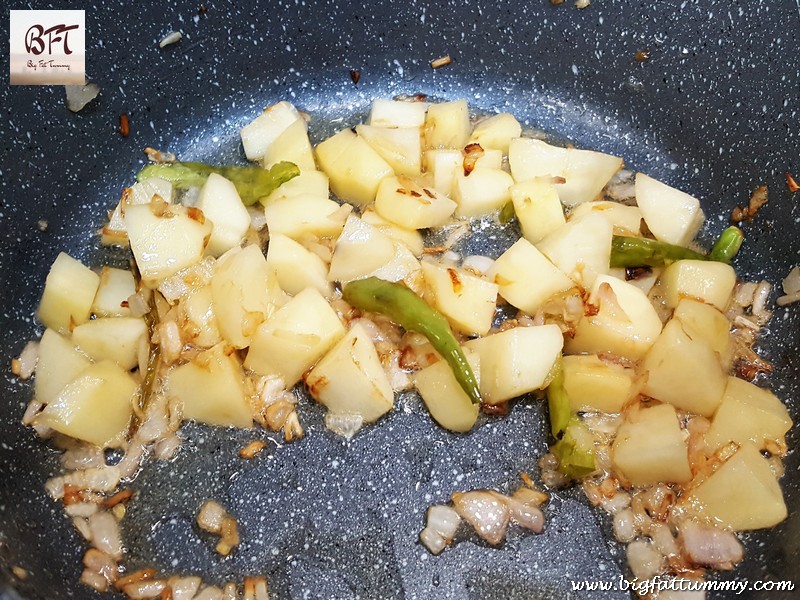 Step 5: Add the ground masala paste and 250 ml water and cook on low heat till the curry starts boiling.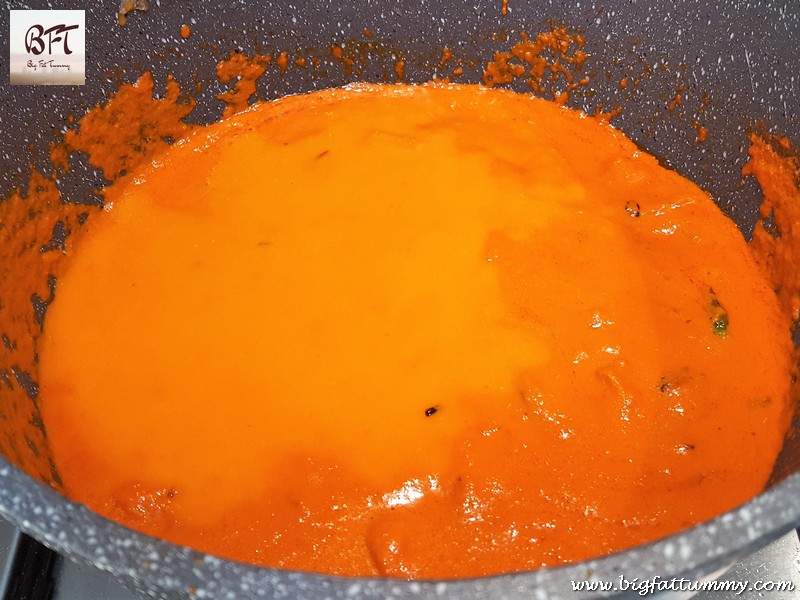 Step 6: Next add the prawns, sugar, salt (if needed) and let the curry simmer covered till the potatoes are done (around 8 to 10 minutes).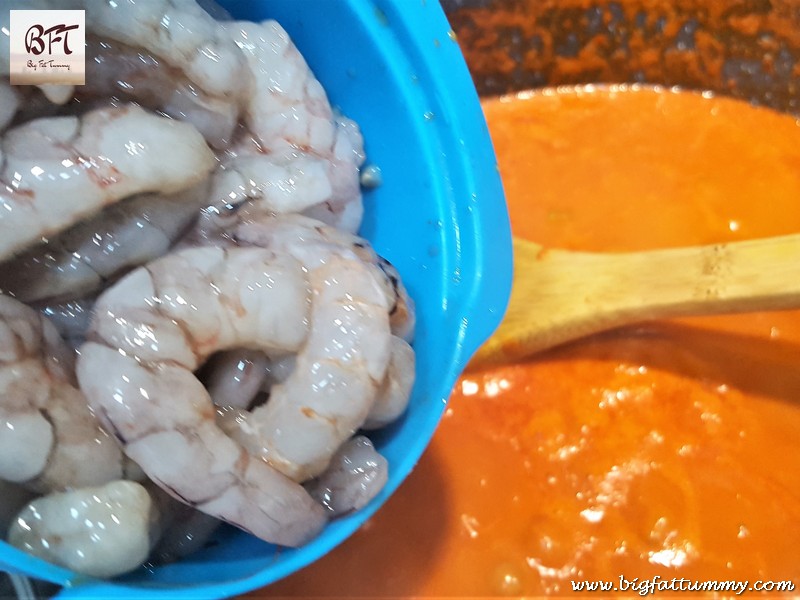 Step 7: Check if the potatoes are done and check for seasoning. Stir in the thick coconut milk and simmer uncovered for another 3 to 4 minutes (don't let the curry come to a boil). Serve hot with hot rice.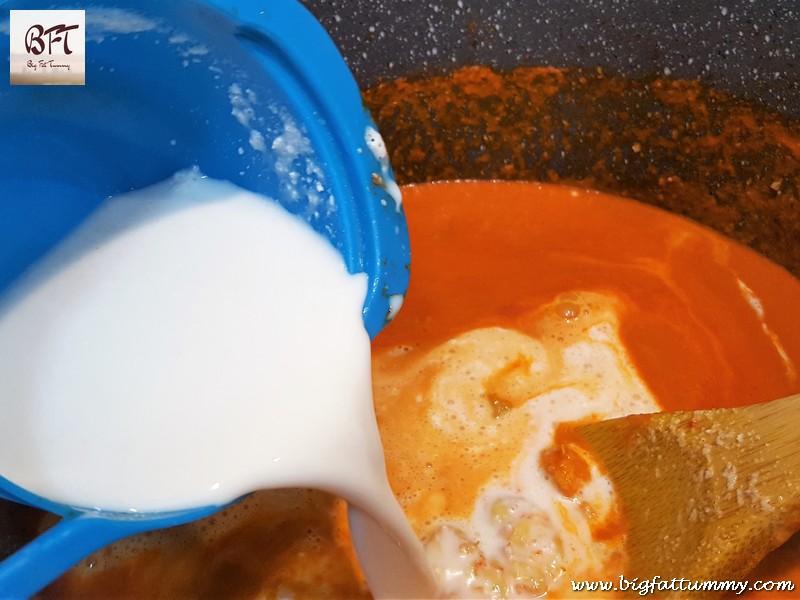 Serving Suggestion: