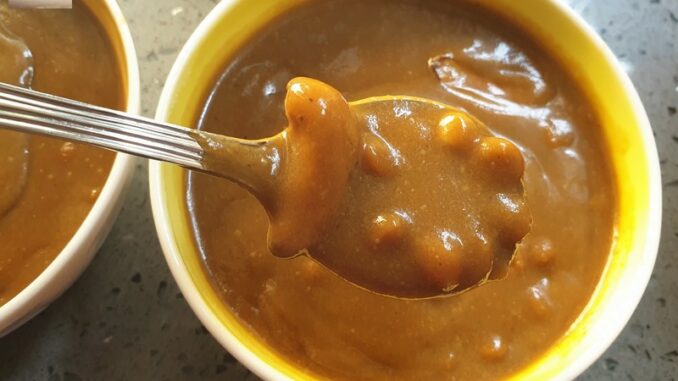 Soji / Vonn is a Goan sweet which is kind of like a gruel or porridge. It is made with split chickpeas, rice flour, palm jaggery and coconut milk. It is also made with boiled wheat in place of the gram. When made with wheat, this preparation is called Kazaranchem Soji (wedding sweet) and is served to guests at a pre-wedding feast known as bhikracheam Jevon. I remember my maxen (aunty) preparing a huge potful for my pre-wedding bhikracheam Jevon way back in 2007. The Soji / Vonn was also made at home when the Church observed Santos Passos (a religious pious exercise which included a procession) and on Palm Sunday. The palm jaggery and the coconut milk are the main ingredients that add flavor to this delectable dessert. Cashew nut pieces or bibes (raw cashew nut) is also added to the vonn and adds to the goodness.
Serves: 8 to 10 Persons
Prep. Time: 40 Mins
Cooking Time: 40 to 45 Mins
Ingredients:
[ Standard Measure : 1 cup = 250 gms ]
Chana Dal [Split Chick Pea] – ½ cup
Bibes [Raw Cashew Nut] or Cashew Nuts (whole) – 10 to 12
Thick Coconut Milk – 400 ml
Thin Coconut Milk – 600 ml
Rice Flour [Suroi pit / flour] – 4 to 5 tbsp.
Palm Jaggery – 250 gms
Cardamom – 10 to 12
Salt – a pinch
Pre-Prep:
Step 1:     Wash and soak the chana dal for at least 6 to 8 hours. Soak the bibes or cashew nuts for at least an hour. If using bibes, peel, then halve and keep aside. Chop the palm jaggery into tiny pieces and keep aside.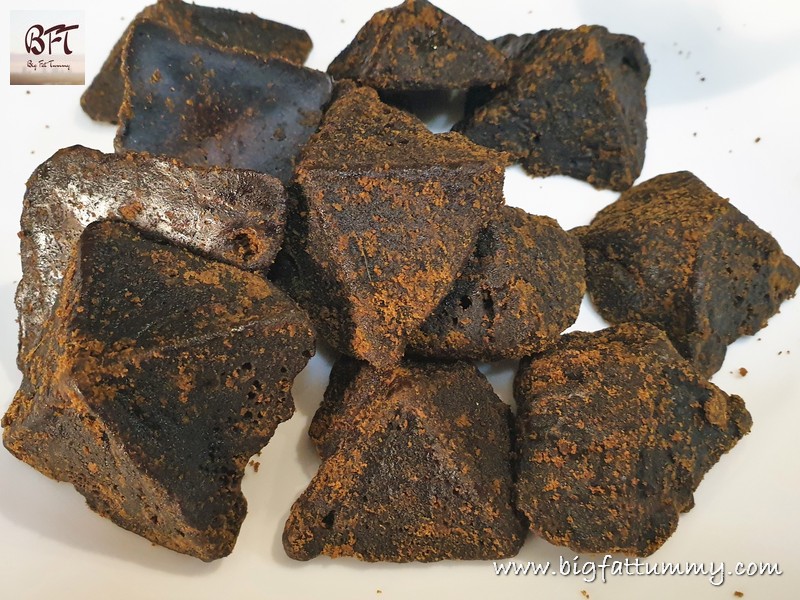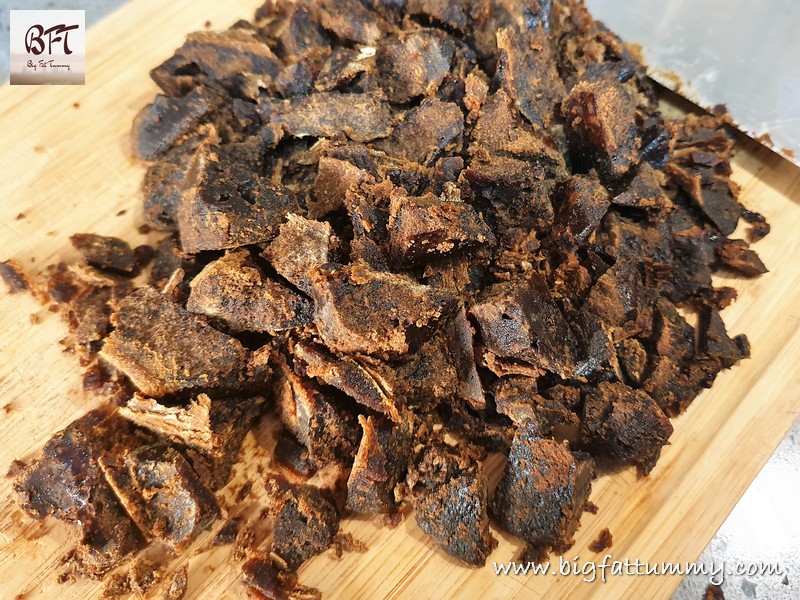 Step 2:     Take two small freshly grated coconuts and extract the thick coconut milk using 400 ml water and the thin coconut milk with 600 ml water. Keep them both aside separately (click here for procedure to extract the milk). Also grind the cardamom along with the coconut while extracting the milk.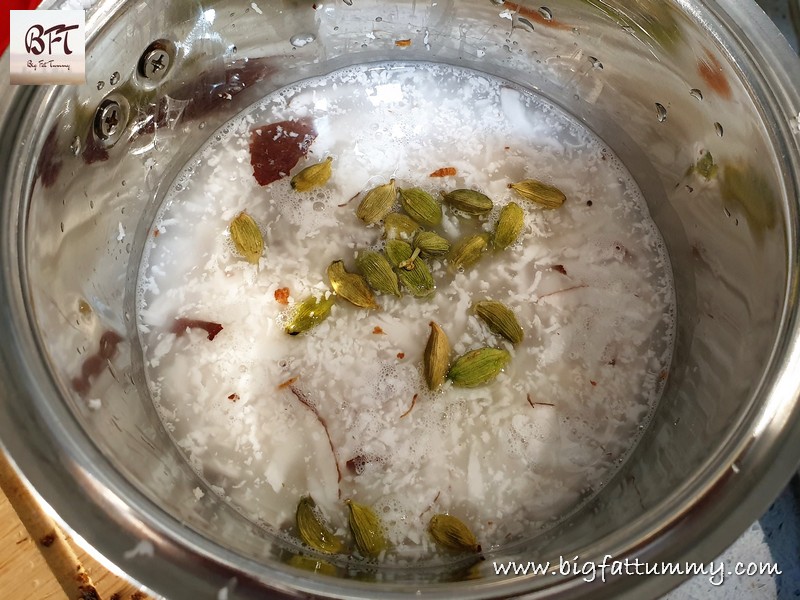 Main Prep:
Step 3:     Drain the gram and add to a heavy bottomed vessel (in which you will prepare the soji) and add 800 ml water. Cook covered on medium heat. Open the lid in between and skim the scum that floats on the water. When the dal is half done, add the bibes or the cashew nuts and continue cooking.
Step 4:     The dal has to be cooked well but not mushy. When it has reached this stage, add the chopped jaggery and a pinch of salt and cook for another 6 to 8 minutes on medium low heat till all of the jaggery dissolves.
Step 5:     Make a smooth slurry with the rice flour and ½ cup water and add to the vessel. Stir continuously on low heat till the mixture thickens. Then add the thin coconut milk and cook whilst stirring for another 5 to 6 minutes.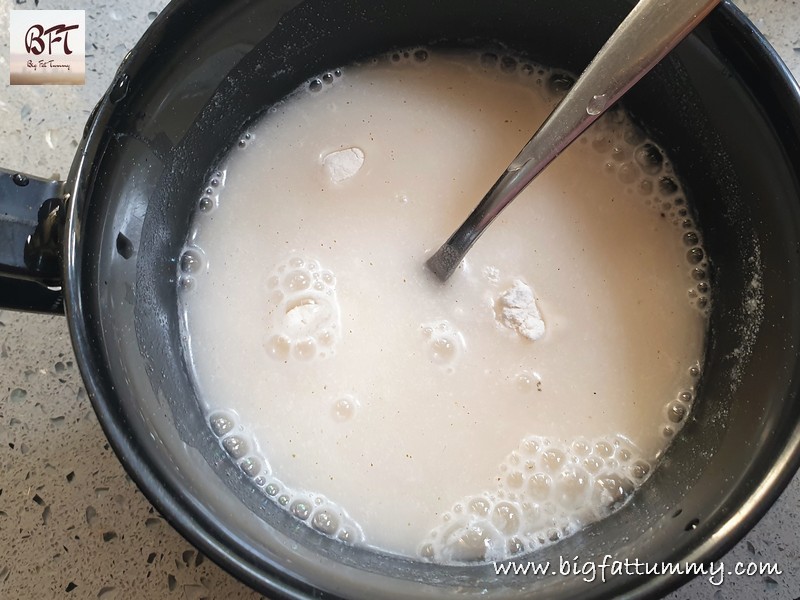 Step 6:     Finally add the thick coconut milk and cook whilst stirring continuously on medium high heat till you see small bubbles forming. Serve warm or chilled.
Notes:
You can use 2 cans of ready coconut milk of 400 ml each. Dilute 1 can with 200 ml water! In such case use 1 tsp. cardamom powder after adding the thick coconut milk.