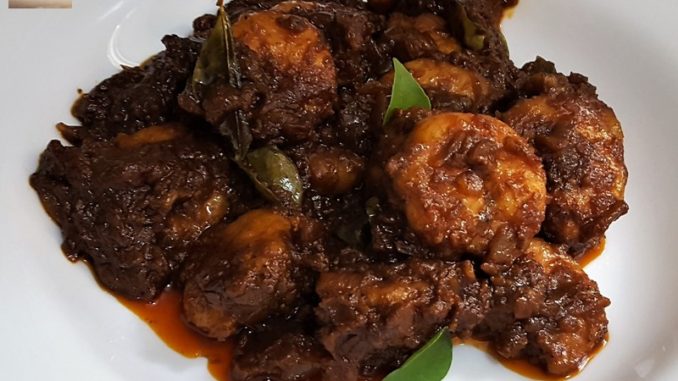 If you want an easy and instant Goan prawn molho, then this recipe is for you. Made with ready to use spice powders, the molho is quick to make and tastes better, if not as good, as the traditionally pickled prawn molho.
Serves: 2 to 4 Persons
Prep. Time: 20 Mins.
Cooking Time: 12 Mins.
Ingredients:
Prawns (big, cleaned & deveined) – 15 prawns / 150 gms (cleaned)
Red Chilly Powder – 2 tsp.
Cumin Powder – 1 tsp.
Black Pepper Powder – 1 tsp.
Garam Masala Powder – 1 tsp.
Turmeric Powder – 1 small pinch
Onions (finely chopped) – 2 to 3 medium
Ginger Garlic Paste – 1 tbsp.
Curry Leaves – 15
Ketchup (hot & sweet) – 2 tbsp.
Palm Vinegar – 60 ml or more
Oil – 3 tbsp.
Sugar – 1 tsp. (optional)
Salt – 1 tsp.
Step 1: Apply ½ tsp. salt to the cleaned prawns and keep aside for 15 to 20 minutes.
Step 2: In a small bowl (vati), add the spice powders and the vinegar and make a paste. Keep aside.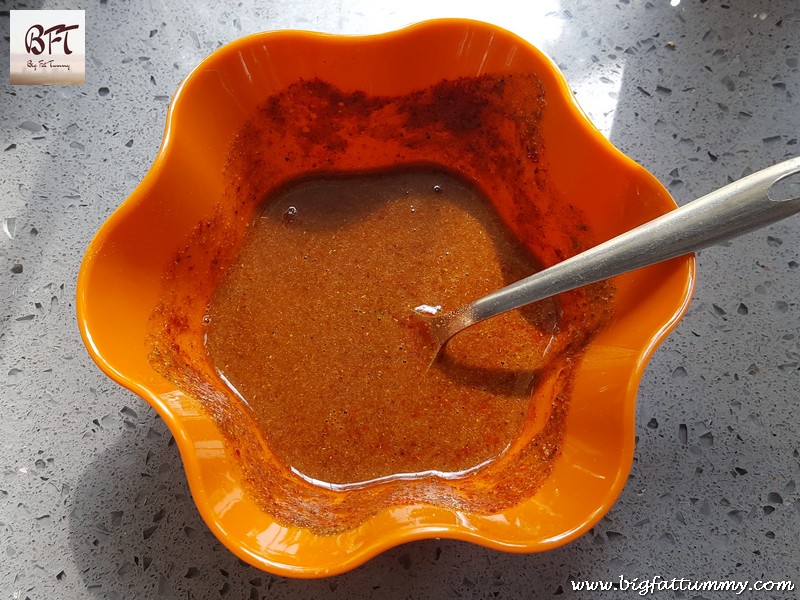 Step 3: Later, heat 2 tbsp. oil in a non-stick pan and fry the prawns on medium heat for 2 minutes till they change colour. Drain the prawns and keep aside.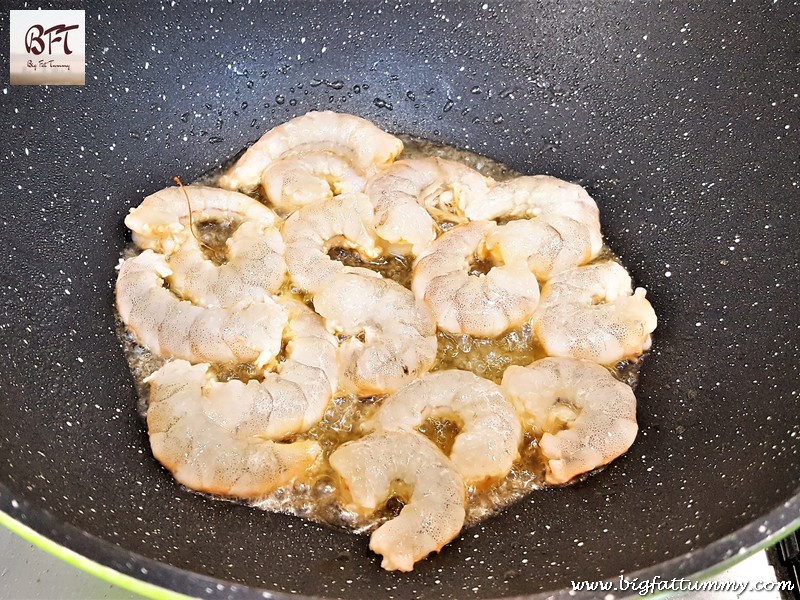 Step 4: In the same pan, add the remaining oil and add the curry leaves. Sauté for 30 second on medium heat. Then add the onions and sauté till light golden.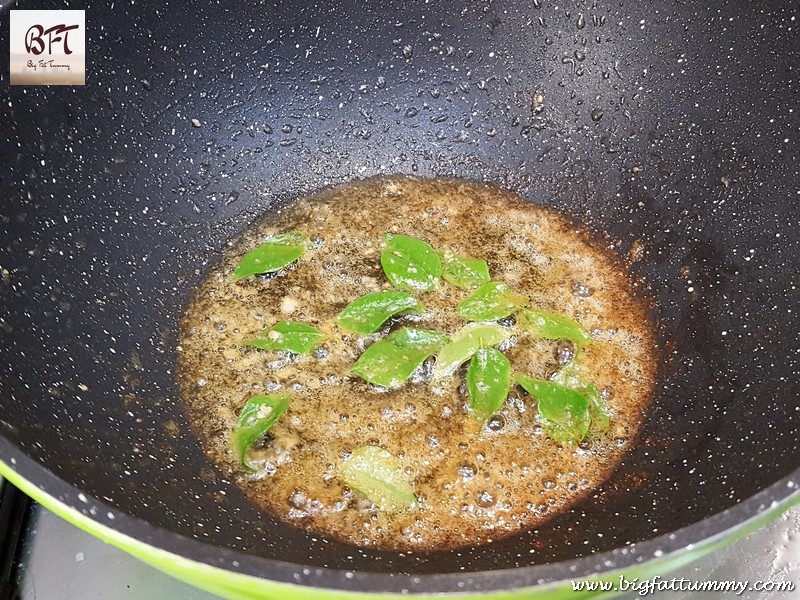 Step 4: Add the ginger-garlic paste and sauté for 1 ½ to 2 minutes on low heat till the raw smell disappears. Add the spice paste and continues sautéing on low heat till oil begins to separate.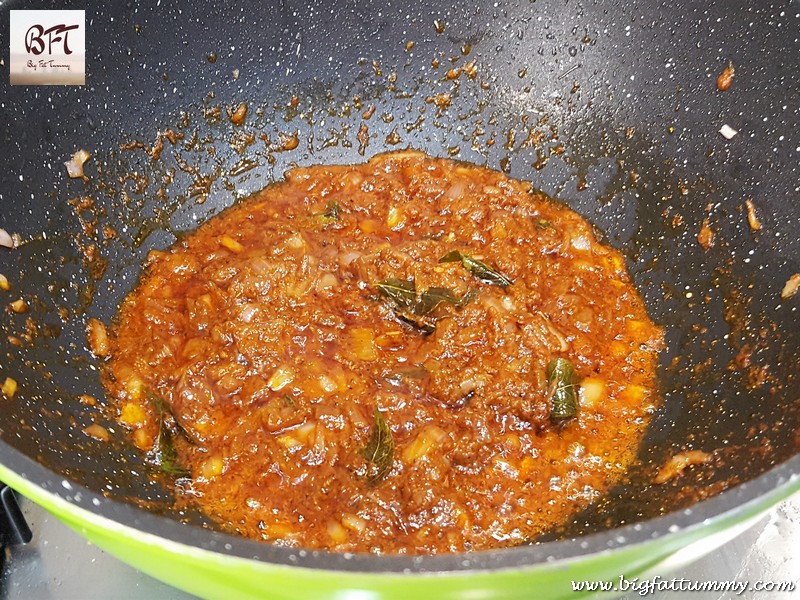 Step 5: Add the prawns, sugar, ½ tsp. salt and 100 ml hot water. Cover and cook on low heat till the mixture dries up. Add the ketchup and mix. Switch off the heat. Serve hot with chapatis or as a side or an appetizer.