The Sangria Fresca is a bubbly cocktail that uses citrus flavoured soda. We have used white wine in our drink but you could also add red wine or vodka (choose your own poison but drink responsibly). Fresh fruits enhance the flavour of the drink and gives it an appealing look. Enjoy.
Serves: 1
Prep. Time: 10 Mins.
Ingredients:
Orange Juice (chilled) – 100 ml
White Wine (dry) – 100 ml
Citrus Flavoured Soda (7 Up/Sprite) – as required
Apple (with the skin) – ½
Pear (with the skin) – ½
Orange (with the rind) – ½
Ice cubes – as needed
Step 1: Cut the orange, apple and pear into thin wedges.
Step 2: Take a huge cocktail glass and put the fruits into it. Top with ice cubes up to ¾ of the glass.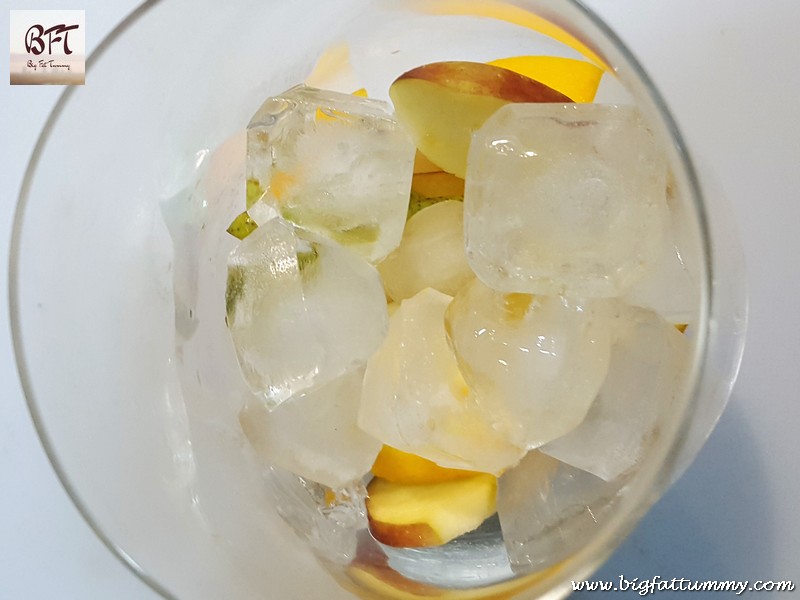 Step 3: Pour the orange juice and then the white wine into the glass. Top the glass with the flavoured soda. Stir and serve.
Note:
If you are making this for a get-together/party in a large quantity, soak the fruits in wine for some time. Add the bubbly right before serving.