On one of our vacations to Kerala I had an occasion to eat a Kerala Chicken Stew. This recipe of mine is inspired by that dish. The Chicken stew is a mild flavoursome curry and would go very well with appams, or rice flour bread. Just as well, it tastes good with rice and pulaos too.
Serves: A Family of Four
Prep. Time: 20 Mins.
Cooking Time: 40 Mins.
Ingredients:
Chicken (on the bone) – 500 gms
Onions (thinly sliced) – 2 medium
Ginger (finely chopped) – ½ tsp.
Garlic (finely chopped) – 6 to 8 cloves
Light Green Chillies (slit half) – 1 or 2
Carrots (peeled & cut into roundels) – 2 medium
Potatoes (peeled & cubed) – 2 medium
Round French Beans (cut into 1 ½ inch pieces) – 6
Frozen Peas – ¼ cup
Green Cardamom – 2
Cloves – 3 to 4
Cinnamon – 1 inch
Black Pepper Corns – 6 (whole) + 10 (crushed coarsely)
Bay Leaf – 1
Lime – ½ medium
Thick Coconut Milk (click here) – 1 cup
Thin Coconut Milk – 2 cups
Cashew Nuts (soaked in 50 ml warm water and ground to a paste) – 6 to 8
Stock Cube – 1 small
Ghee / Oil – 2 tbsp.
Salt – 1 tsp.
Step 1: Wash the chicken and drain well. Add the juice of the lime and keep aside. Next heat the ghee/oil in a pan/vessel and add the green cardamoms, cloves, cinnamon, bay leaf and pepper corns and sauté for a few seconds on medium heat. Add the chopped garlic and ginger and sauté for another few seconds. Add the onions and sauté till light golden. Next add and sauté the green chillies for a few seconds.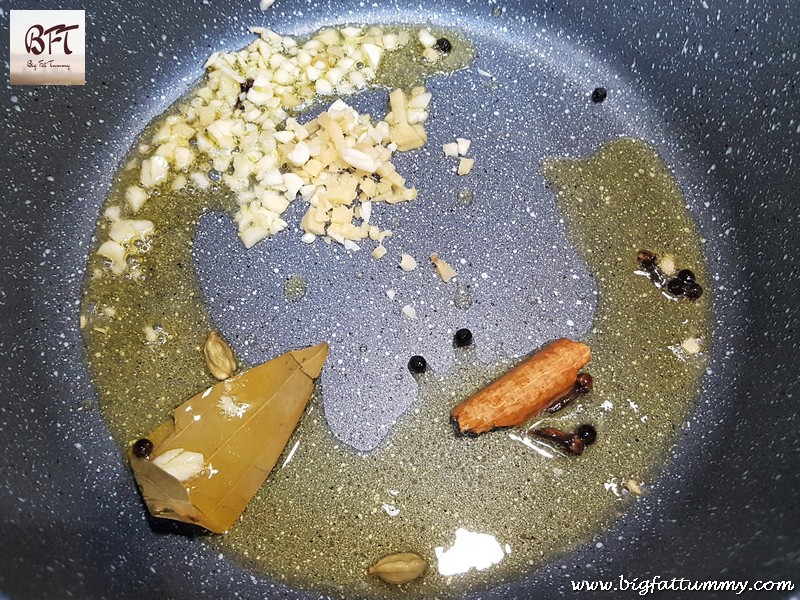 Step 2: Add the chicken and sauté for 3 minutes to lock in its flavour. Then add the thin coconut milk and cook on medium heat for 5 minutes.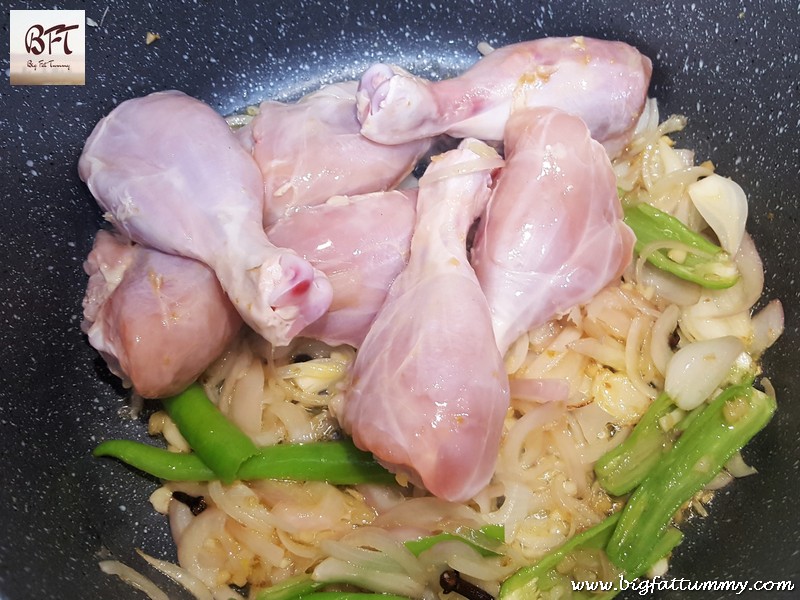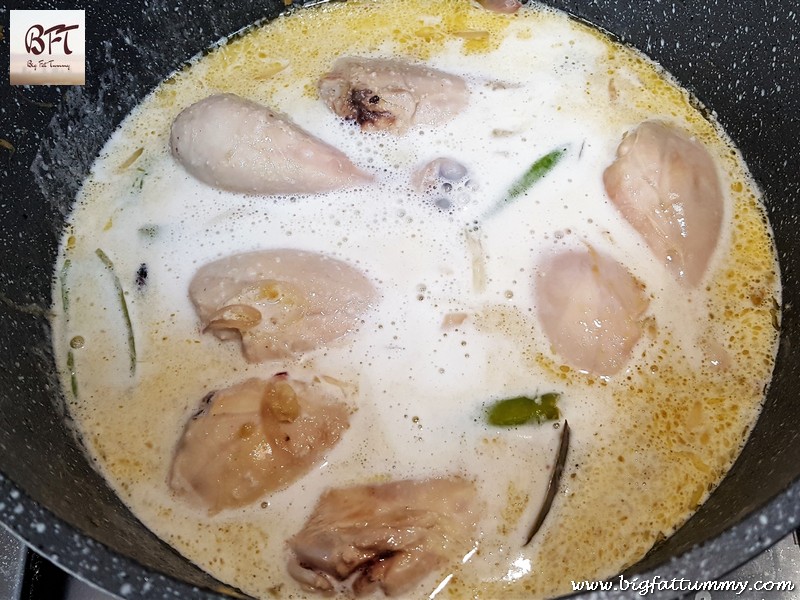 Step 3: Throw in the cubed potatoes, the carrot roundels, the french beans and crushed stock cube. Mix and cook covered for another 20 minutes on medium-low heat.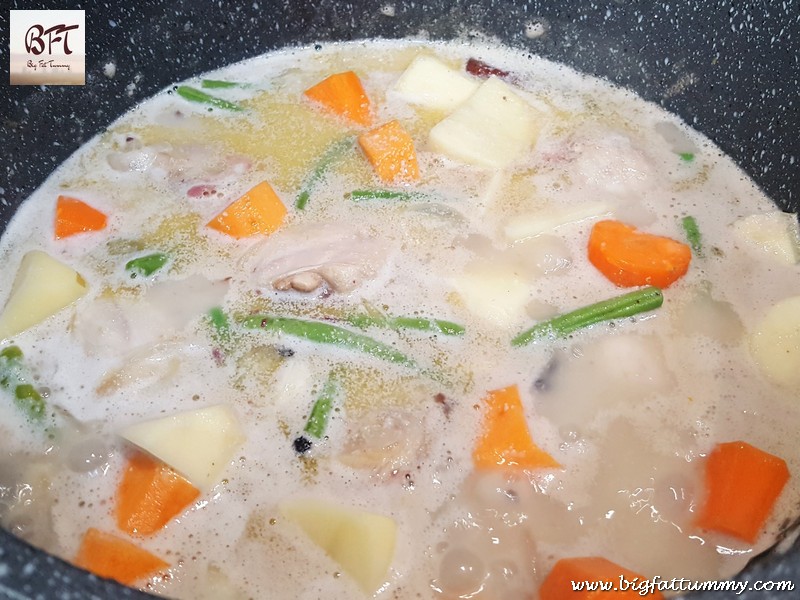 Step 4: Later, add the frozen peas and cook covered for another 10 minutes.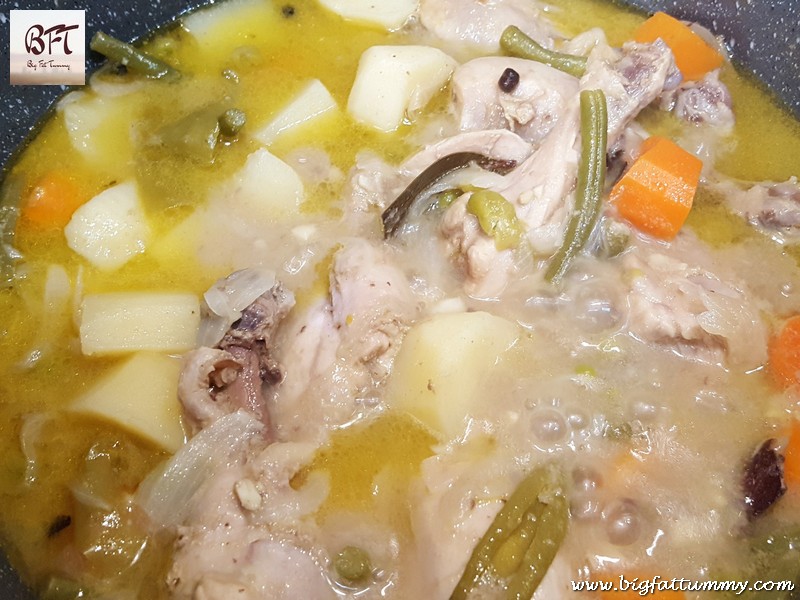 Step 5: Now add the crushed pepper, cashew nut paste and simmer uncovered on low heat for another 2 to 3 minutes. Finally add the thick coconut milk and simmer uncovered for another 2 to 3 minutes on low heat.