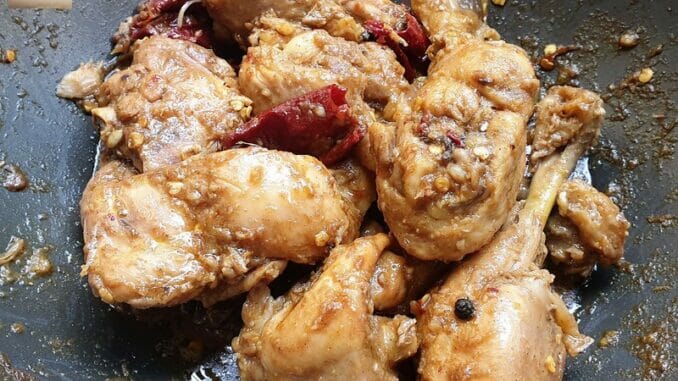 You have to believe me when I say that this one is a quickie – in the food sense of the word. A Quick Chicken Roast with absolutely no grinding or chopping involved. You just need to be in and out of the kitchen for a few minutes each time and the chicken is done. And yet it turns out so yummy to eat with chapatis or as a side. Make it to believe it. If only everything in life could be done in a quickie 🙂
Serves: 6 to 8 Persons
Prep. Time: 15 Mins + Marination
Cooking Time: 30 to 35 Mins
Ingredients:
Skinless Chicken (pieces) – 1 kg.
Limes – 2 small
Ginger – 1 inch
Garlic – 10 Cloves
Mild Garam Masala Powder

OR Jeerem Meerem Powder (click here) – 1 tbsp.

Red Chillies (broken) – 5
Cumin Powder – ½ tsp.
Cinnamon (broken) – 1 inch
Cloves – 8
Black Pepper Corns – 10
Green Cardamoms – 3
Oil – 1 tbsp.
Salt – 1 tsp.
Step 1: Wash and drain the chicken well. Take it in a bowl and apply the salt and the juice of the limes to the chicken.
Step 2: Crush the ginger and garlic to a coarse paste. Then add it to the chicken. Add all the other ingredients also to the chicken and mix well. Leave aside for at least 30 minutes.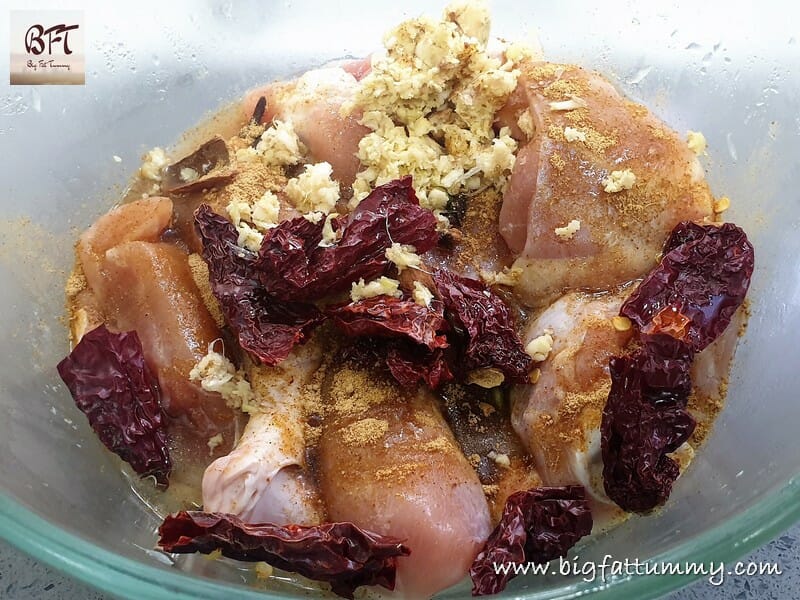 Step 3:     Later, transfer the chicken to a pan or kadai and cook covered on low heat for 20 to 25 minutes (do not add any water when cooking). After 20 to 25 minutes, open the lid and continue cooking to let the liquids, if any, dry out.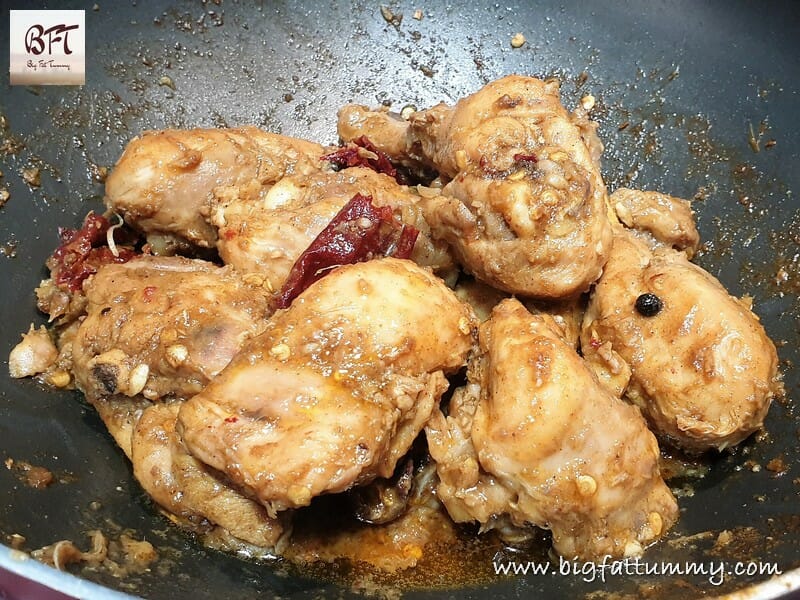 Watch the Video