Cheese Chilly Toast is a popular cheesy and spicy, anytime of the day snack, that youngsters and elders alike love. We use our No Knead Bread Loaf (click here) to make these beauties as we find the crumb of this bread loaf slices to be best suited for the Cheese Chilly Toast. To prepare them you can either pan toast or heat in the oven.
Yield: 4 Slices
Prep. Time: 10 Mins
Toasting Time: 20 to 30 Mins
Ingredients:
Bread Loaf Slices  (click here) – 4 (1 cm thick)
For the Herby Garlic Butter:

Salted Butter (soft) – 2 tbsp.
Garlic (very finely chopped) – 8 small cloves
Oregano – ½ tsp. (optional)

For the Topping:

Mozzarella Cheese (grated) – 1 cup
Green Chillies (finely chopped) – 4
Capsicum (finely chopped) – ½ big
Red Chilly Flakes – 1 tsp.
Salt – ½ tsp.
Step 1:     Mix all the ingredients for the herby butter and keep aside.
Step 2:     Mix all the ingredients for the topping except the red chilly flakes and keep aside.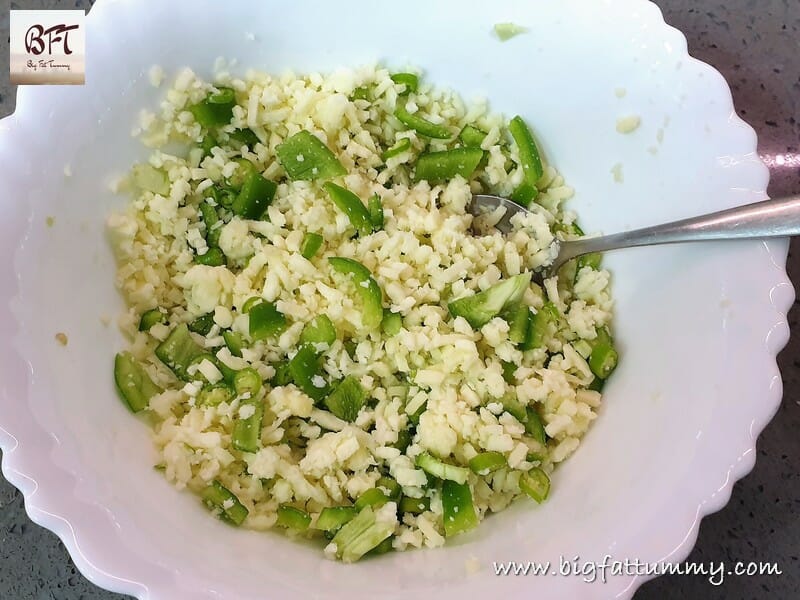 Step 3:     Take the bread slices and apply the herby butter to one side of each slice.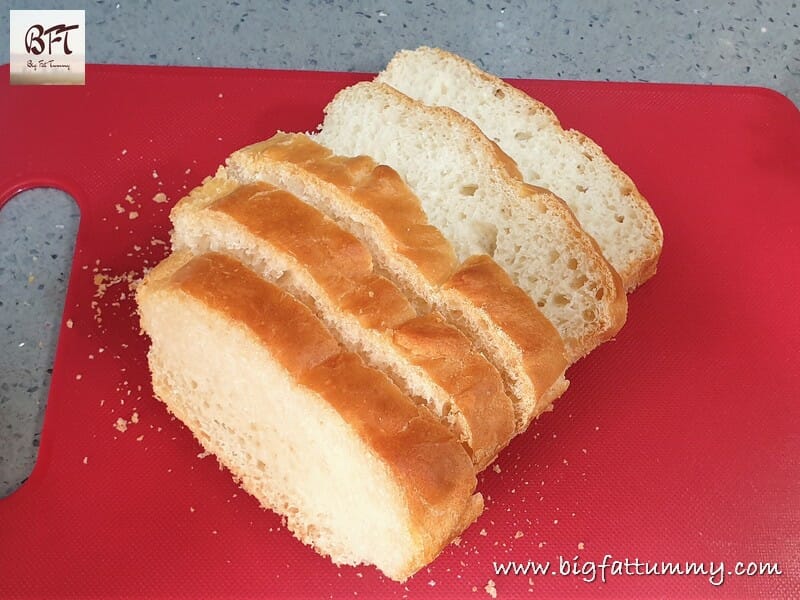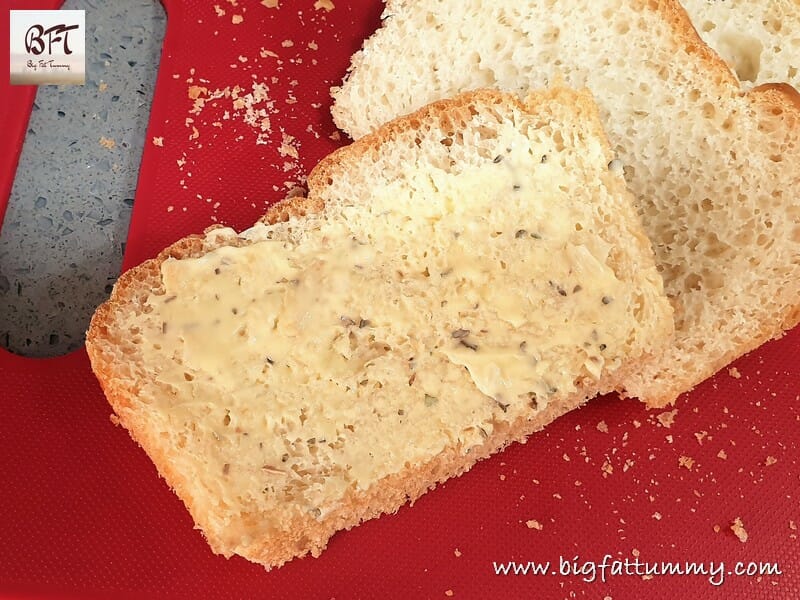 Step 4:     Place a pan on heat and toast the bread slices, buttered side down, for a few minutes on medium high heat till crisp (only the buttered side). Then take off the pan.
Step 5:     Keep the bread slices with the toasted side facing up. Spread the topping, evenly, on all of the four slices. Sprinkle the chilly flakes on all of them.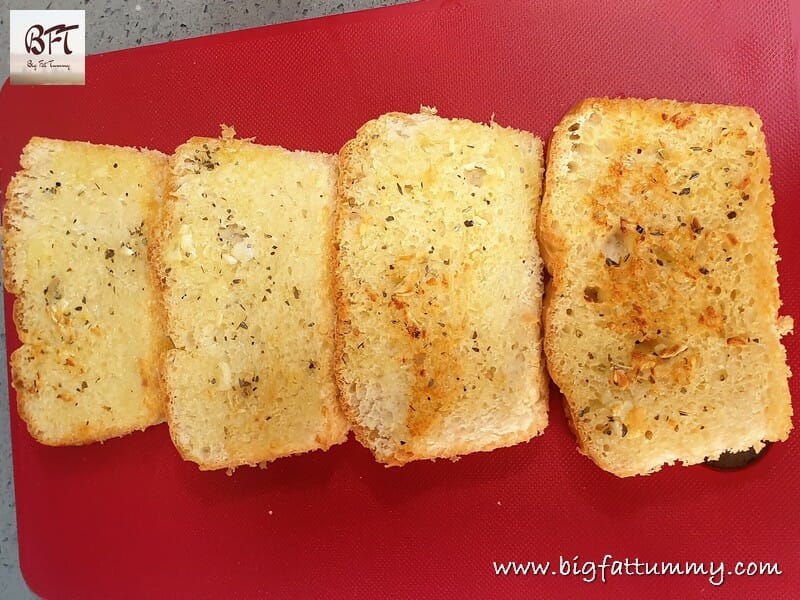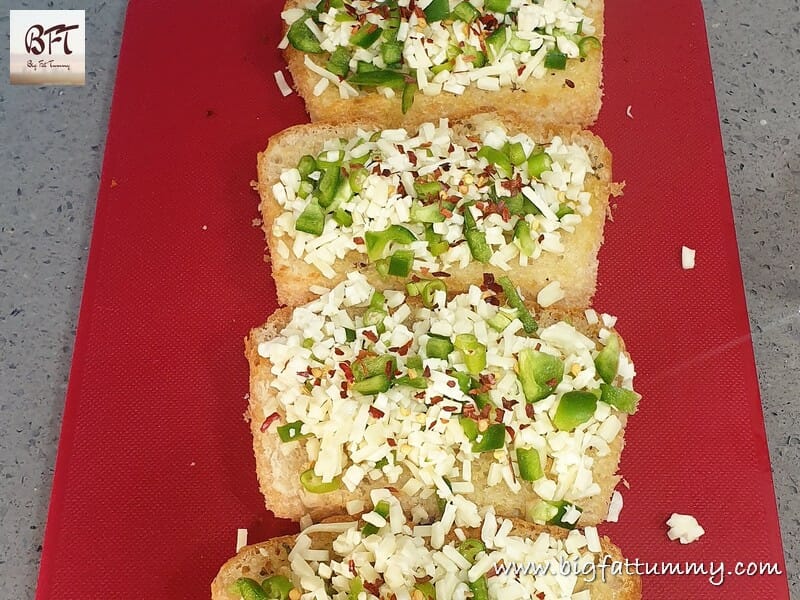 Step 6:     Take a non-stick tawa / griddle and place the topped slices on it. Cover and cook for 8 to 10 minutes on low heat till all the cheese melts and the base is crisp (use a cover, such that it does not touch the cheese topping). If using the oven, bake at 180° C for 6 to 8 minutes.