Raw Beef Mince Cutlets are so called because the Beef Mince has not been cooked before making the cutlets as is normally done ( For the recipe of the cooked mince cutlet, click here ). Instead, the raw mince is mixed with herbs and spices and these are then formed into cutlets and fried. These cutlets taste awesome. The flavours of the meat that has caramelized on the pan and the intermingling textures and flavours of the other ingredients just explode in your mouth. Yum Yum Yum.
Yield: 10 to 12 Cutlets
Prep. Time: 30 Mins + Marination
Cooking Time: 15 minutes per batch
Ingredients:
Beef Mince – 500 gms
Onions (very finely chopped) – 2 small
Green Chillies – 4 to 6
Garlic (peeled) – 15 small cloves
Ginger (peeled) – ½ inch
Green Corriander (finely chopped) – a handful
Rosy's Spice Powder (click here) – 1 ½ tsp.
Bread Slices – 3 small
Toddy Vinegar – 3 tbsp.
Egg – 1 (beaten lightly)
Sugar – ½ tsp.
Oil – as needed to shallow fry
Sea Salt – ½ tsp. or to taste
Step 1: First lets prep. the ingredients. Wash and drain the mince using a fine mesh strainer / sieve. Drain well. (You can skip this step if you wish)
Step 2: Crush the garlic coarsely using a mortar and pestle. Then crush the ginger to a slightly finer paste.
Step 3: Trim the edges of the slices of bread and grind the white portion for a few bursts to get fresh bread crumbs.
Step 4: Take the washed and drained mince in a bowl. Add 1 tsp. sea salt, the vinegar, sugar, crushed ginger-garlic and Rosy's spice powder. Mix well and keep aside for an hour.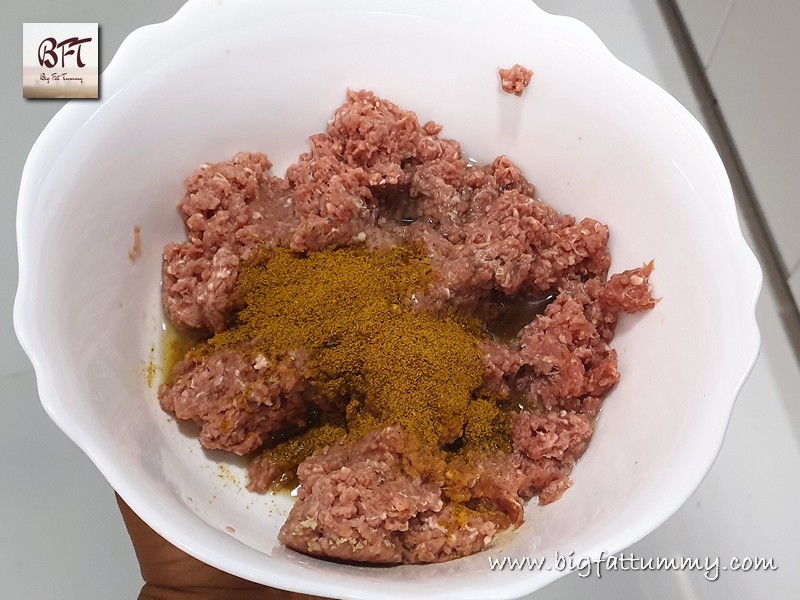 Step 5: After an hour, add the egg and the breadcrumbs and mix till it is all combined. Then add the onion, green chillies and green corriander and mix again (see notes below).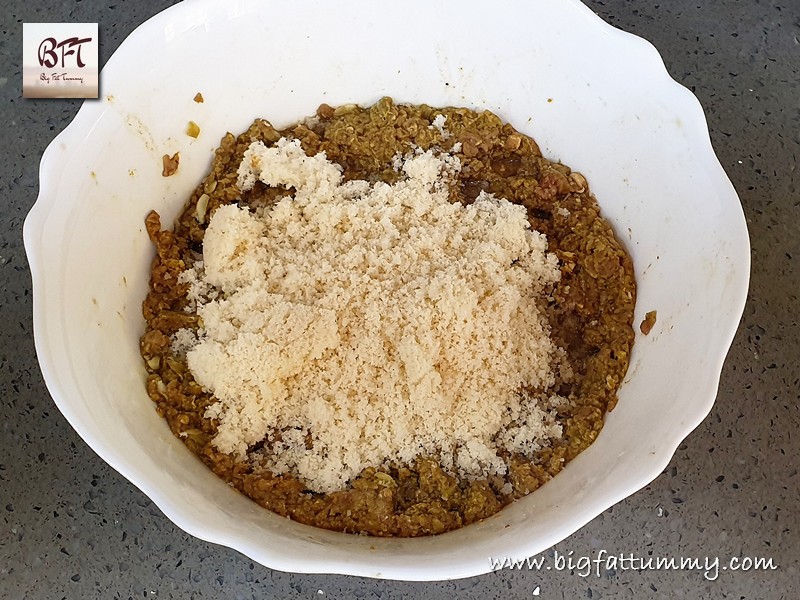 Step 6: Divide the mixture into 10 to 12 portions and form each portion into a ball. Then flatten each ball and keep on a plate.
Step 7: Heat the oil on a frying pan and when hot place some cutlets onto the pan. Cook for 2 minutes on high heat and then turn each cutlet over. Cook for 2 minutes. Cover the frying pan with a lid and cook further on low heat for another 6 minutes. Open the lid and turn over and fry for another 2 minutes.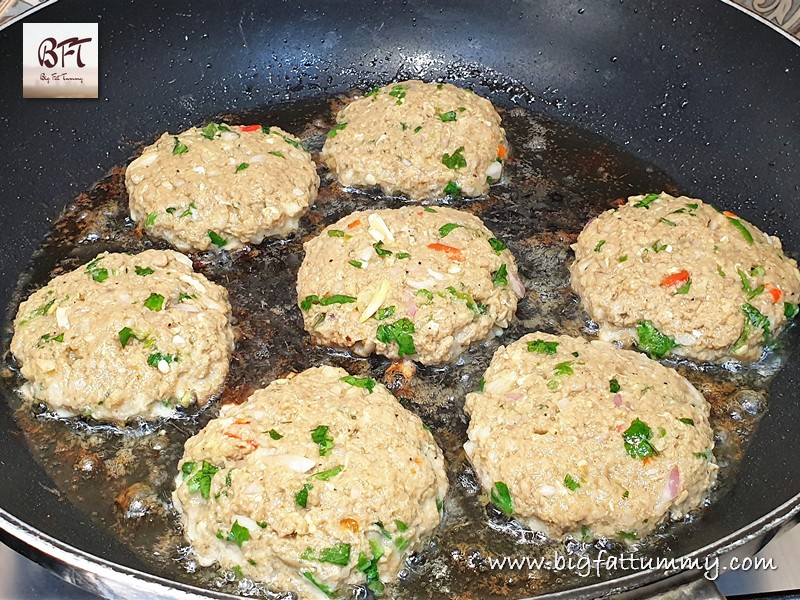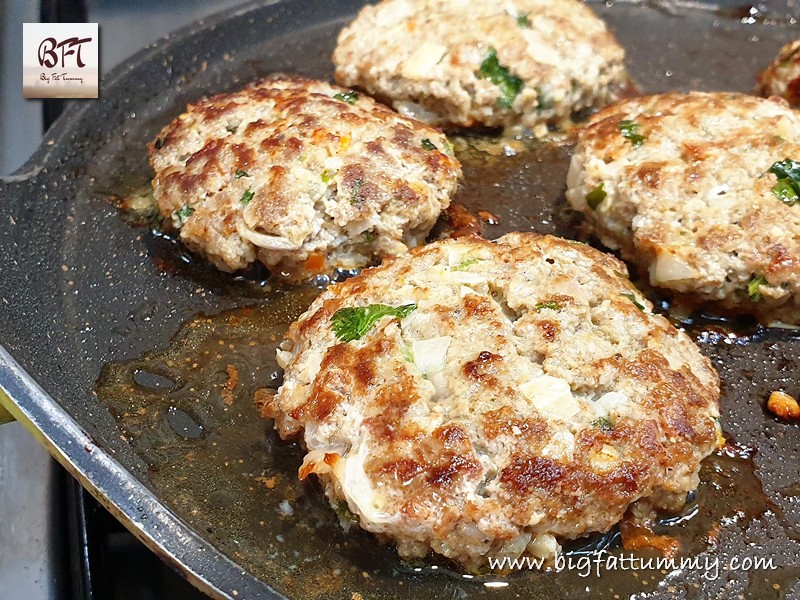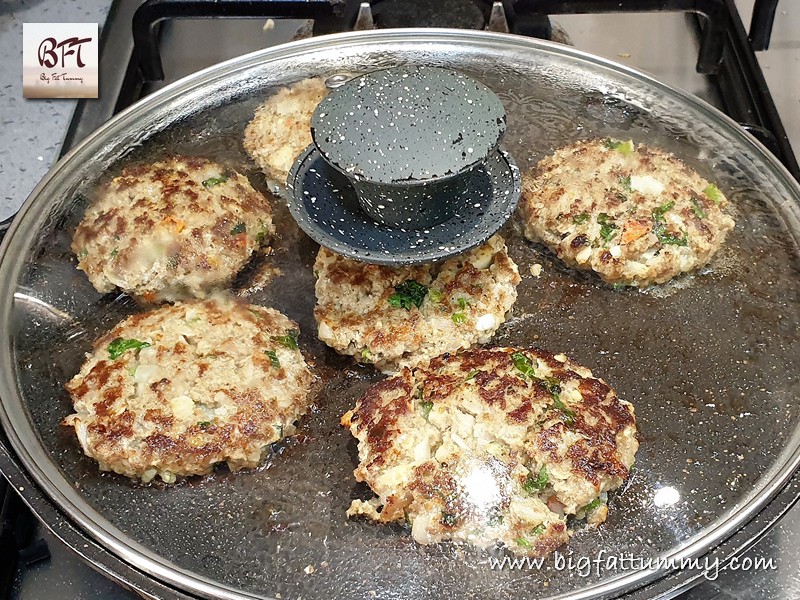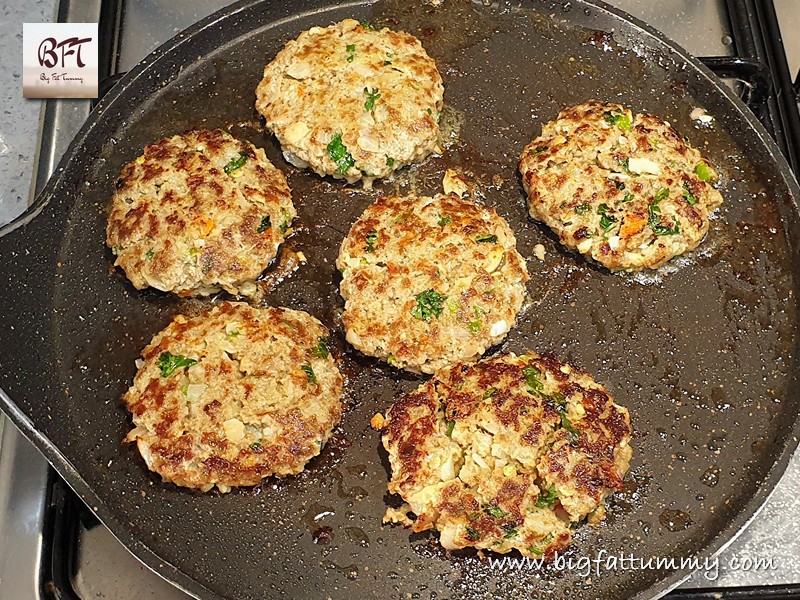 Serve the Raw Beef Mince Cutlets hot, as a snack, side or stuffed in a pao / bun.
Notes:
Before you go to Step 6, make a small cutlet and fry it to check if it binds while frying. Also taste for salt, vinegar, etc.
Instead or Rosy's Spice Powder, you could use Jeerem Meerem Powder + ½ tsp. pepper powder.
If the bread slices are big, use 1 ½ to 2 slices.