People of all ages love pasta and this cheesy creamy delicious chicken penne pasta will be "attacked" as soon as placed on the dinner table. Try it out soon and see everyone drool right till it's all gone. Serve hot with freshly toasted garlic bread (click here).
Serves: A Family of Four
Prep Time: 10 Mins.
Cooking Time: 35 to 40 Mins. (including the penne and white sauce)
Ingredients:
[Standard Measure – 1 cup = 200 ml.]
Pasta (Penne) – 1 ¼ cup
Deboned Chicken Breast – (cut into 1 inch strips) – 1 cup cooked (300 gms. Raw)
Green Capsicum (cubed) – 1 small
Red Chilly / Sriracha Sauce – 2 tsp.
Dark Soya Sauce – 1 tsp.
Black Pepper Powder – ¼ tsp. or more
Mixed Italian Herbs / Oregano – 1 tsp.
Cheesy White Sauce (click here) – 1 portion
Butter – 1 to 2 tbsp.
Oil – 1 tsp.
Salt – 1 tsp + ¼ tsp. or to taste
Step 1: Bring 1.5 litres of water with the salt and oil, to a boil in a deep vessel. When the water starts boiling, add the pasta and stir so that it does not stick to each other. Cook for 10 to 12 minutes (Also read the instructions on the packaging of the pasta you are using). Strain and keep aside.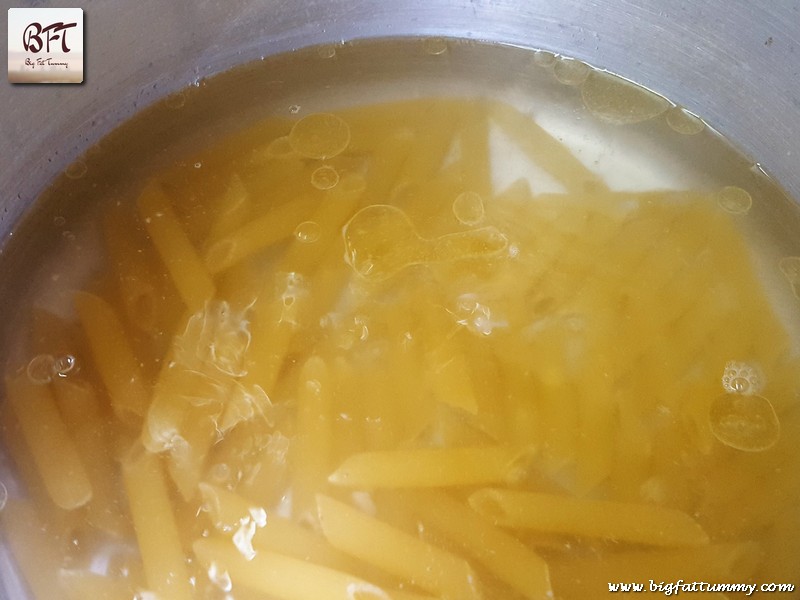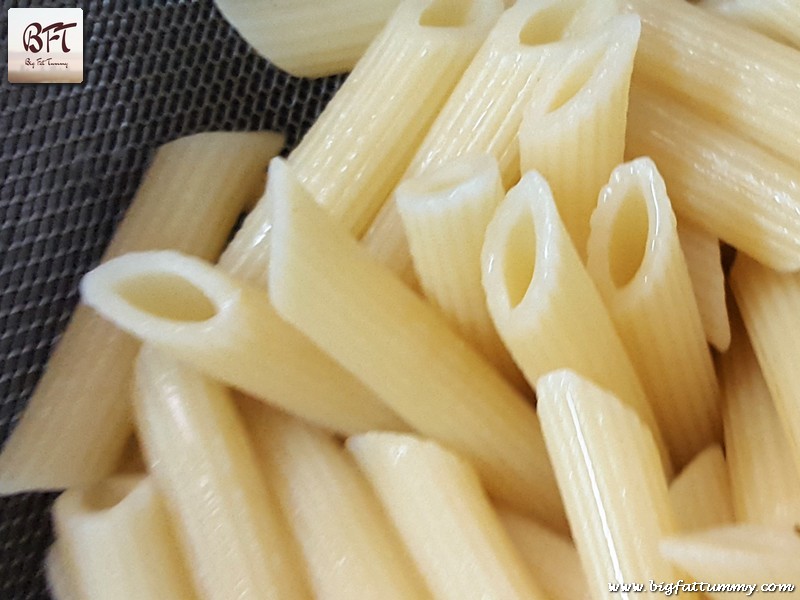 Step 2: Melt the butter in a skillet and add the chicken and sauté on low heat till it turns white. Add the capsicum and sauté for 2 to 3 minutes. Next add 1/4 tsp. salt or more (remember that butter and soya sauce also contains salt) and pepper and sauté for a few seconds. Add the red chilli and dark soy sauces and sauté for 3 to 4 minutes.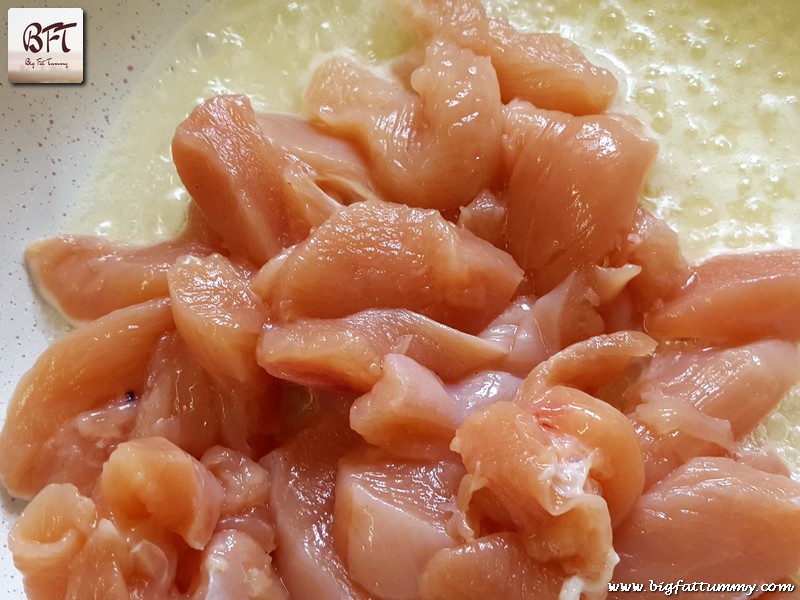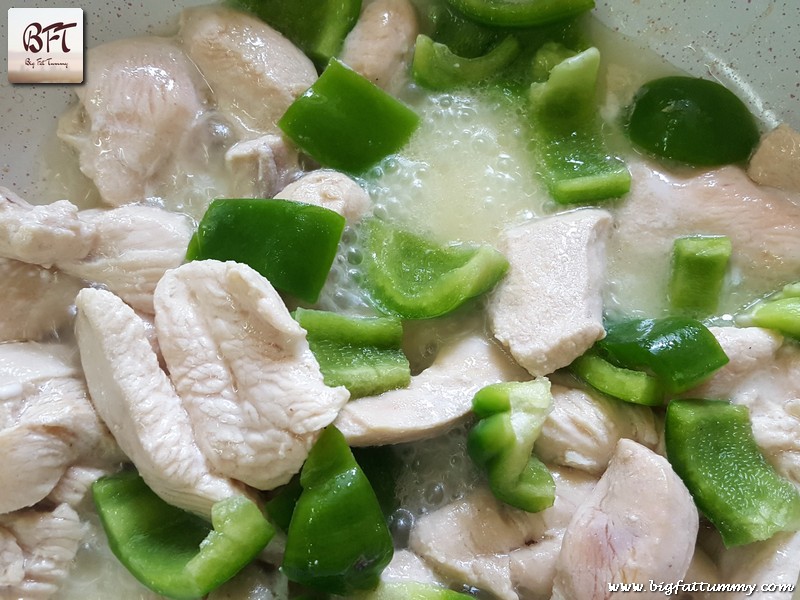 Step 3: Next add the pasta and give a quick stir. Finally add the cheesy white sauce. Mix well, season with the herbs and again give it a light stir.