My friend Giselda Menezes, from Panjim, Goa shared her mother's recipe of these Salad Stuffed Mackerels. They're very unlike the recheado mackerels and can also easily pass off as a salad. I have made very minor modifications to her recipe of the salad stuffed mackerel and I've fried them in coconut oil like I saw our grandmothers do it.
Serves: 4 Persons
Prep. Time: 15 Mins. + 20 Mins. (marination)
Cooking Time: 10 to 12 Mins.
Ingredients:
Mackerels (cleaned) – 4 medium
Onions (finely chopped) – 2 small
Tomatoes (finely chopped) – 1 medium
Ginger-Garlic Paste – 1 tsp.
Green Chillies (finely chopped) – 2 to 3
Toddy Vinegar – 2 to 3 tbsp.
Coconut Oil – 4 tbsp.
Salt – 2 tsp.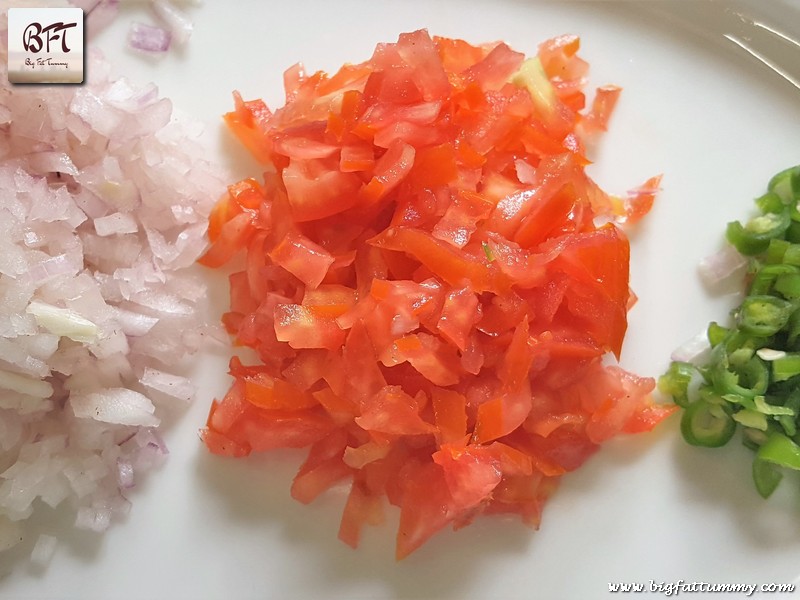 Step 1: Slit each mackerel vertically on both sides to the bone to make pockets for the stuffing. Apply the salt and ginger-garlic to the fish and keep aside for 15 to 20 minutes.
Step 2: Mix all the other ingredients except the coconut oil and stuff each mackerel with 1 ½ tbsp. of the stuffing. Tie each mackerel with twine and place aside.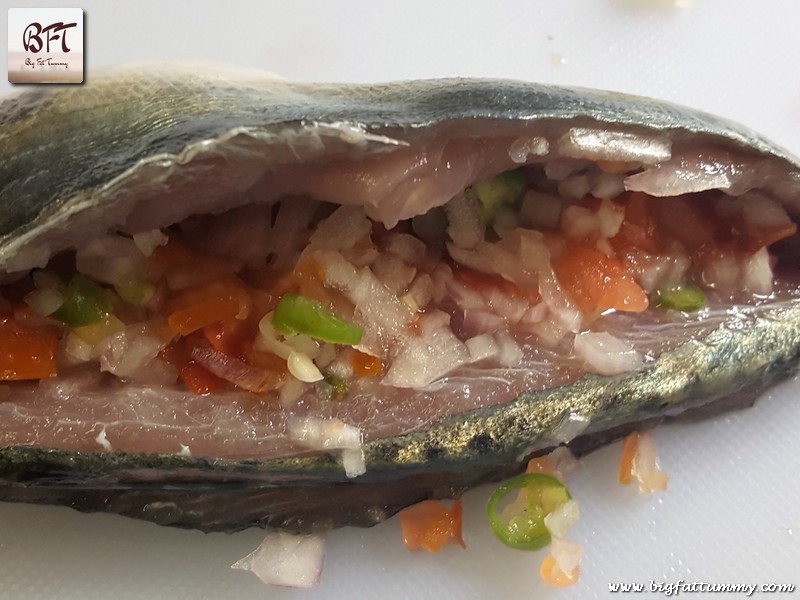 Step 3: Heat 2 tbsp. coconut oil on a pan. Shallow fry the mackerels, two at a time on both sides till light brown.