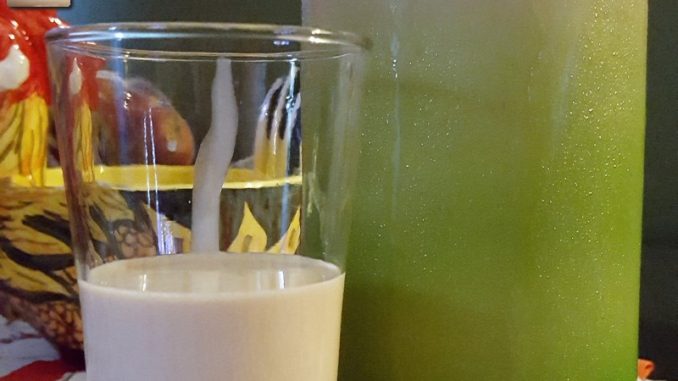 Creme liqueur is an alcoholic preparation made with diary cream. It tastes best chilled. You can have small shots when you feel like. You can also use as a topping for pudding, cakes and ice-creams.
Prep. Time: 5 Mins.
Ingredients:
Condensed Milk – 1 can (400 gms.)
Milk Cream – 400 ml.
Instant Coffee Powder – 1 ½ tsp.
Cocoa Powder – 1 tsp.
Whisky – 350 ml
Vanilla Essence – a drop
Pour the ingredients in a blender jar strictly in the following order: condensed milk – cream – coffee powder – cocoa – vanilla – whisky. The mixture will start curdling. Don't bother, put on the lid and blend on low speed for 60 seconds. Transfer into a clean glass bottle.