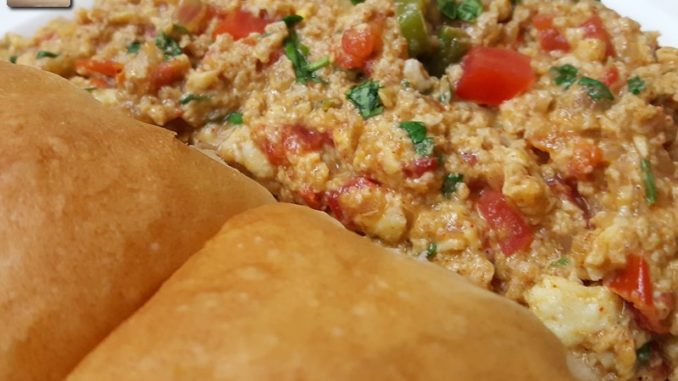 Akuri – is an Indian Parsi dish of scrambled eggs. The eggs in this preparation are not cooked till dry but are kept runny. The resultant Akuri – Parsi Style Scrambled Eggs are a creamy preparation that can be relished at breakfast or any time one gets hunger pangs.
Serves: A Family of Four
Prep. Time: 10 Mins.
Cooking Time: 20 Mins.
Ingredients:
Eggs – 6
Onions (finely chopped) – 2 medium
Tomatoes (deseeded & finely chopped) – 2 medium
Ginger-Garlic Paste – 2 tsp.
Green Chillies – 2 to 3
Green Corriander – 1 to 2 tbsp.
Milk Cream – 3 tbsp.
Kashmiri Red Chilli Powder – 1 tsp.
Garam Masala Powder – ½ tsp.
Dhania [Corriander] Powder – ½ tsp.
Jeera [Cumin] Powder – ½ tsp.
Black Pepper Powder – ½ tsp.
Turmeric Powder – ½ tsp.
Salt – ½ tsp.
Butter – 1 tbsp.
Oil – 1 tbsp.
Step 1: Break the eggs one at a time in a small bowl, check if good and then add to a bigger bowl. Whisk the eggs with ½ tsp. salt. Add the cream and whisk again.
Step 2: Heat a non-stick pan and add the oil. Add the onions, ½ tsp. salt, butter and sauté for 5 to 6 minutes on medium heat till lightly browned. Add the ginger-garlic paste and sauté till the raw smell goes away (2 to 3 minutes). Next add the chillies and sauté for 2 minutes.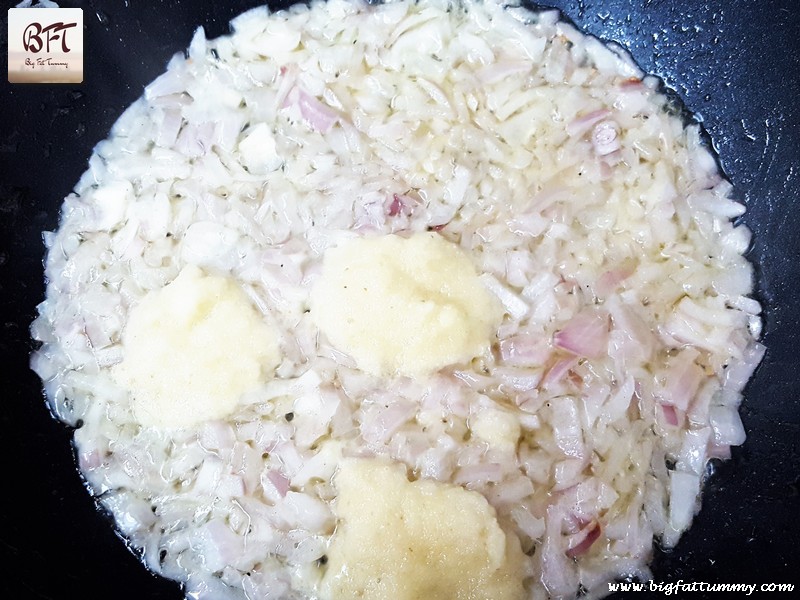 Step 3: Toss in the tomatoes and cook till soft (3 to 4 minutes) on low heat. Sprinkle all the powdered masalas and mix well for 2 minutes. Add the egg-cream mixture. Mix and cook, stirring continuously to scramble the eggs. Do not dry out the scrambled eggs but keep them runny.
Garnish with corriander and serve hot with pao or chappatis.