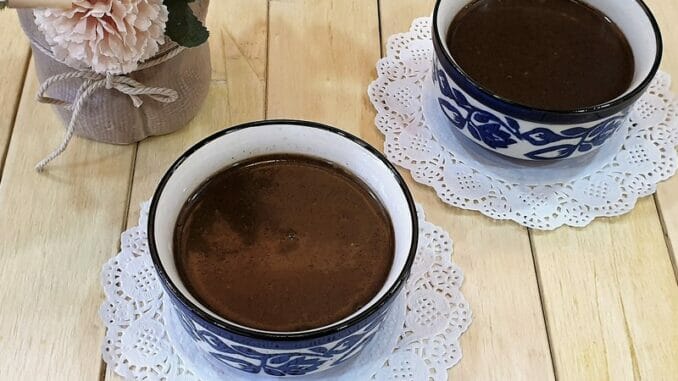 Tizann is a Goan Porridge made from Ragi and is considered a Super Food and very good for increasing one's immunity. Tizann in a Jiffy is an easier way to make the Tizann (For the traditional method, click here). It uses Nachi (Ragi) Malt which is a Ragi flour made from sprouted Ragi. If you don't have the Ragi Malt you can also use Ragi Flour. You can use coconut milk out of a can or re-constituted coconut milk powder. You can also replace the coconut milk with dairy milk or non-dairy milk like almond milk or soya milk. You can cook the Tizann in a Jiffy in less than 15 minutes.
Serves: 2 Persons
Prep. Time: 5 Mins
Cooking Time: 8 to 10 Mins
Ingredients:
Ragi Malt Powder – 3 tbsp.
Palm Jaggery (crushed) – 50 gms
Sugarcane Jaggery (crushed) – 10 gms (optional)
Thick Coconut Milk – ⅓ Cup
Cardamom Powder – a pinch
Salt – a pinch
Step 1:     Dissolve the ragi malt in 2 cups of water (500 ml) and place on heat. Keep stirring on medium heat till the mixture thickens and looks glossy (about 6 minutes)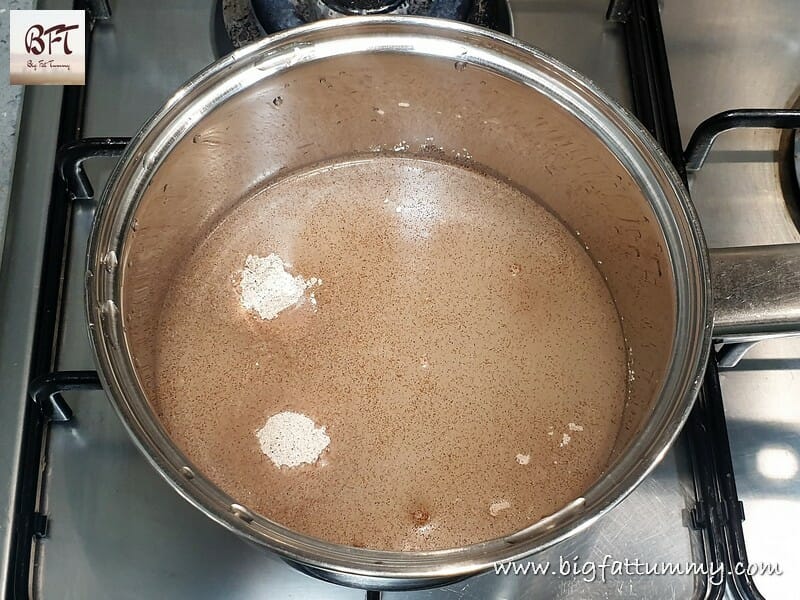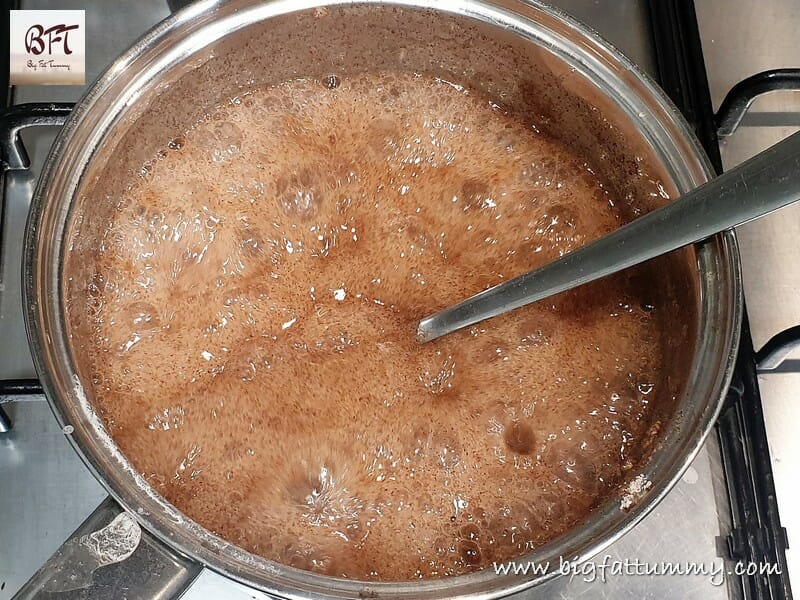 Step 2:     Once the mixture has thickened add the jaggery and cook whilst stirring continuously till the jaggery dissolves.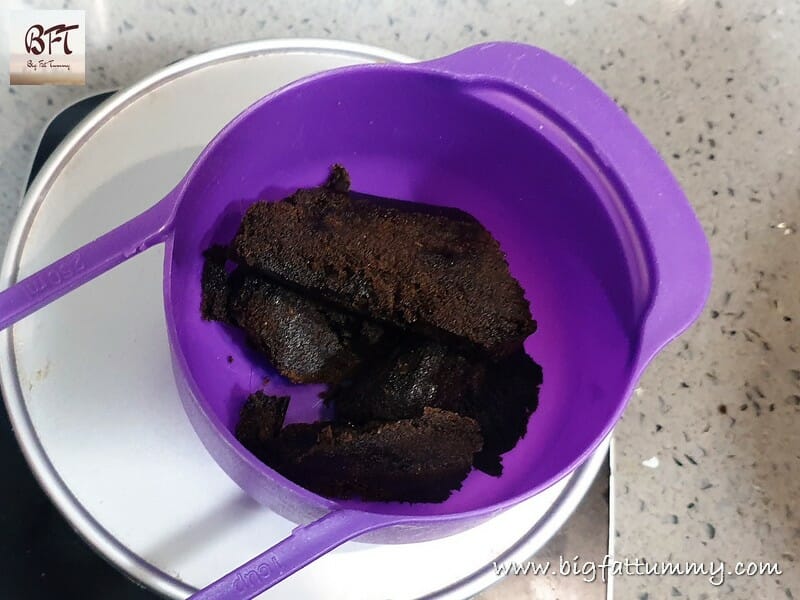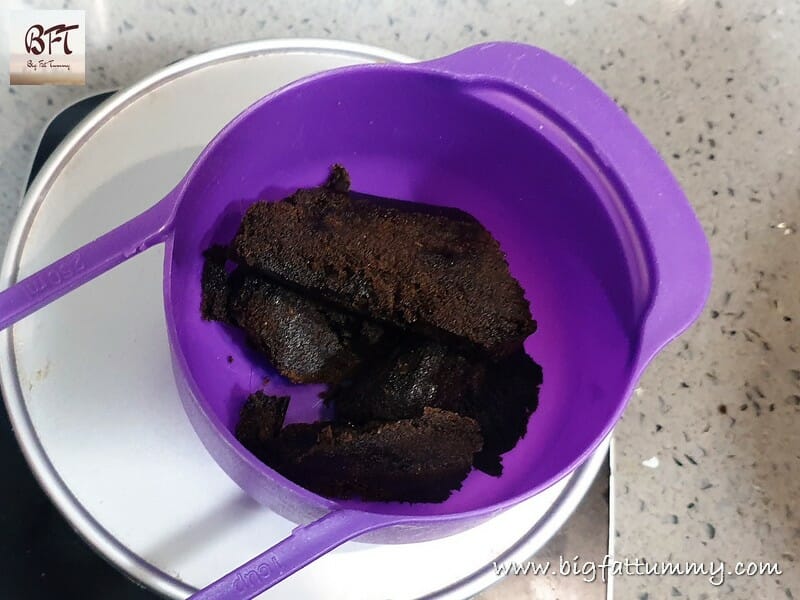 Step 3:     Add the salt and cardamom powder and the thick coconut milk and cook whilst stirring for about a minute. Switch off the heat and serve warm.