No prizes for guessing where the starter Macchli Amritsari originated from. Yes ! It originated from Amritsar in Punjab of India. The fresh boneless fish marinated in minimal spices and coated in gram flour and fried crisp is just a yummy starter.
Serves: 6 to 8 Persons
Prep. Time: 10 Mins. + marination
Cooking Time: 15 Mins.
Ingredients:
[Standard Measure – 1 cup = 200 ml]
Fish Fillet [Betki / Sea Bass) – 400 gms
Lime – ½ big
Kashmiri Red Chilly Powder – ½ tbsp.
Red Chilly Powder [Mathania / Or some other spicy one] – 1 tsp.
Ajwain [Carrom Seeds] – 1 tsp.
Chaat Masala – as needed
Ginger-Garlic Paste – 1 tbsp.
Curds – ¼ cup
Besan [Gram Flour] (sieved) – ¾ cup
Rice Flour – 2 tbsp.
Egg (beaten) – 1
White Vinegar – 1 ½ tbsp.
Orange Food Colour – a few drops (optional)
Oil – to deep fry
Salt – 1 tsp.
Step 1: Slice the fillet slanting to make small rectangular pieces (see pic). Marinate with salt, lime juice, ginger-garlic paste and the red chilly powder for 15 to 20 minutes.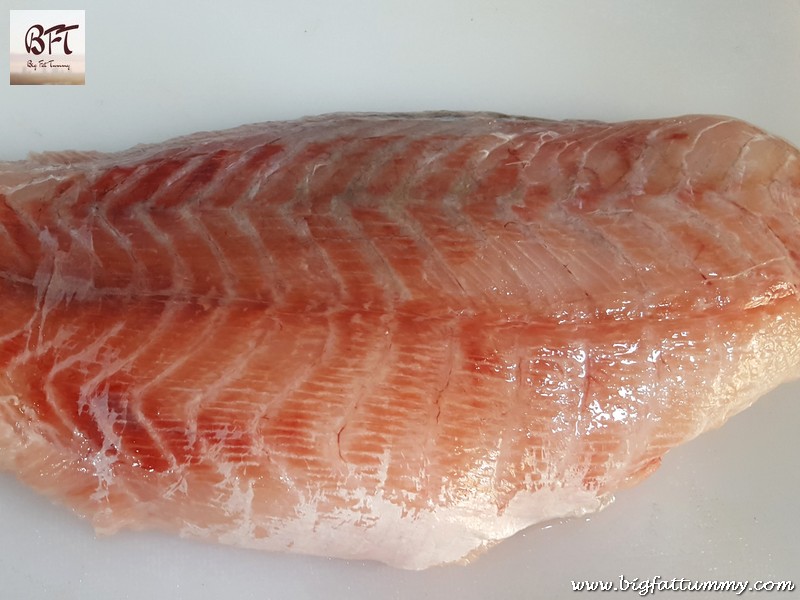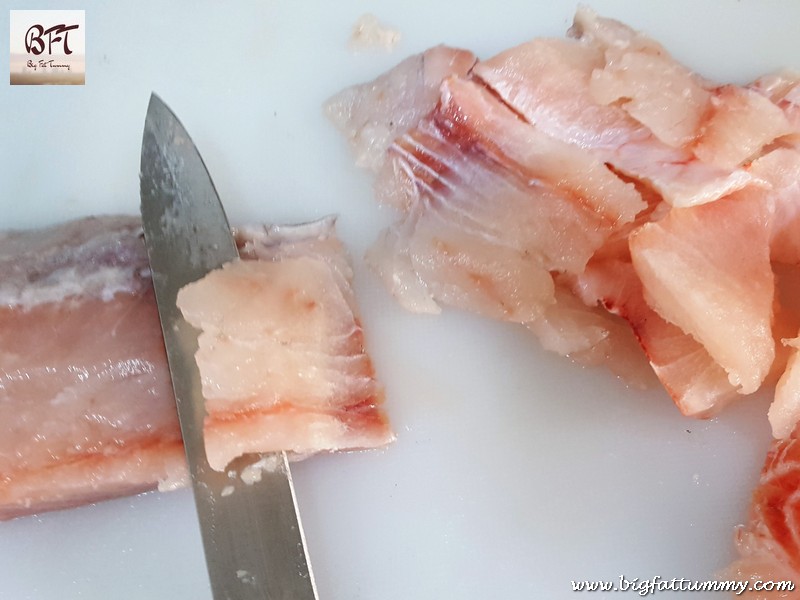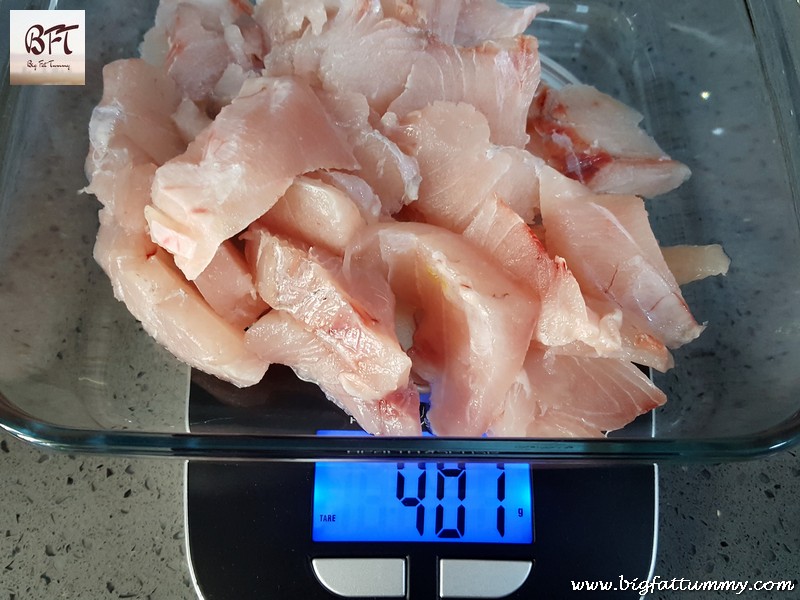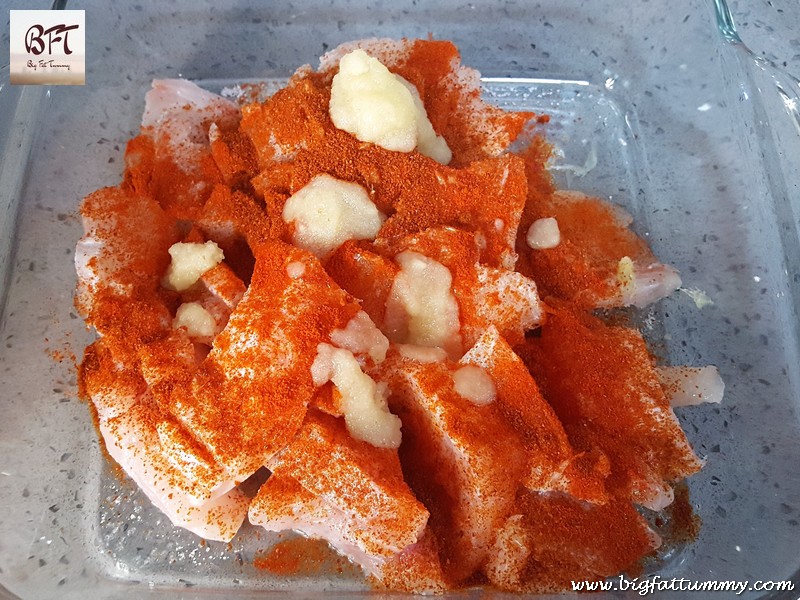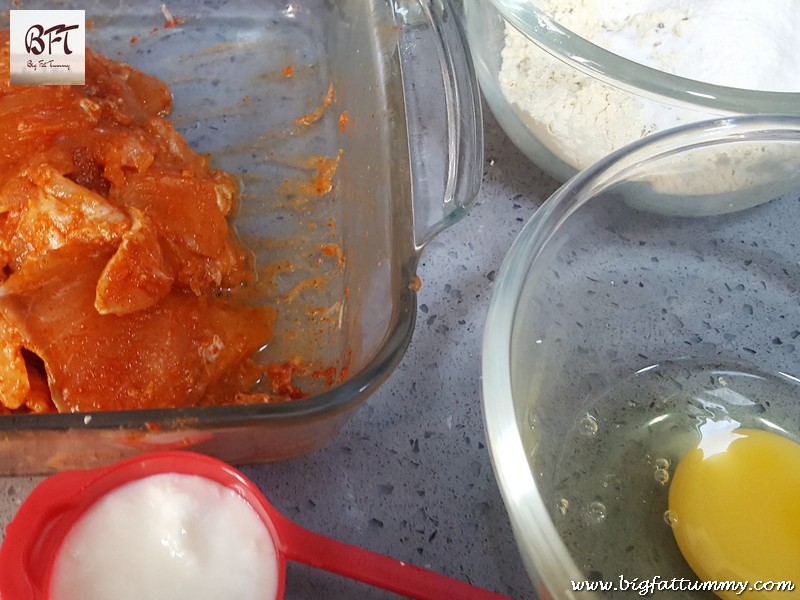 Step 2: Mix the sieved besan, rice flour and ajwain (crushed with you palms) and keep aside.
Step 3:     To the marinated fish, add the vinegar and mix well gently. Add the flour mix, the curds and the beaten egg, food colour and mix well so as to coat the pieces. Leave aside for 10 to 15 minutes.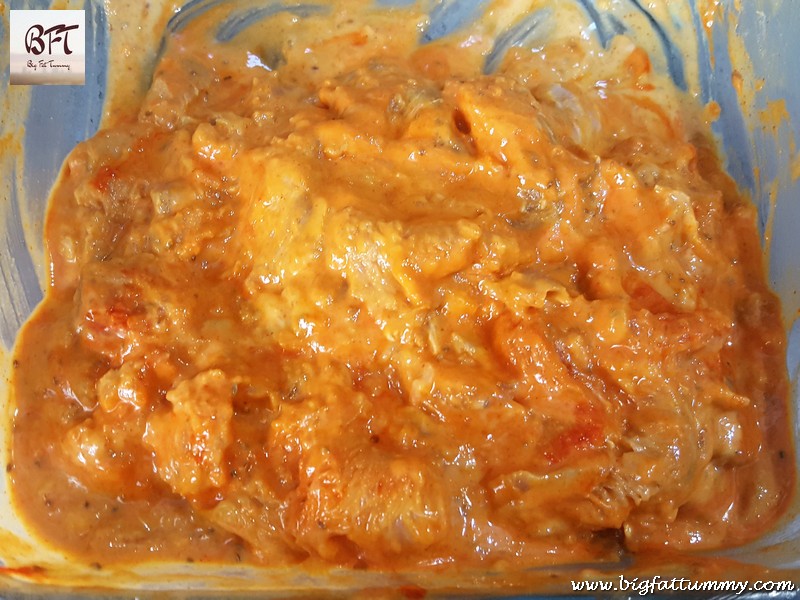 Step 4: Heat oil in a pan suitable to deep fry and when hot fry a few pieces of fish at a time till the froth that has formed, disappears. Drain the pieces on a plate lined with absorbent kitchen towels.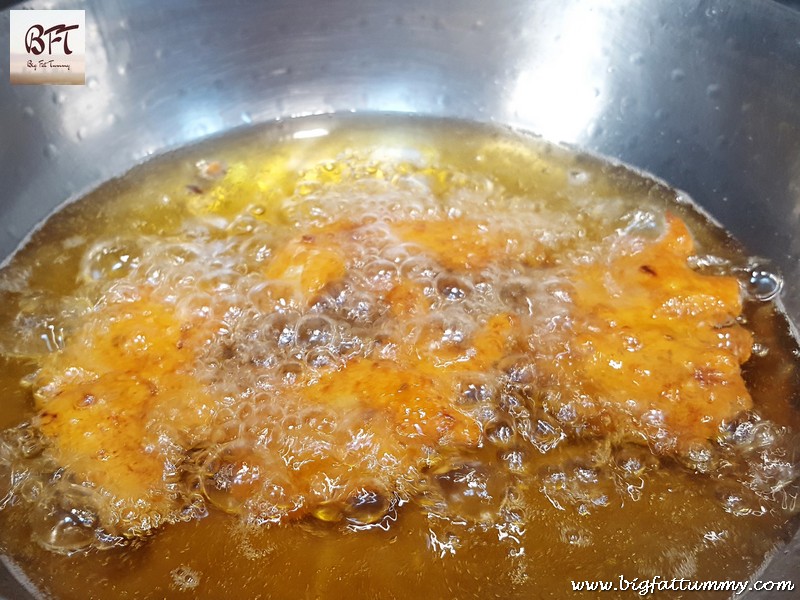 Step 5: Plate and sprinkle chaat masala over the fish pieces and serve hot immediately.