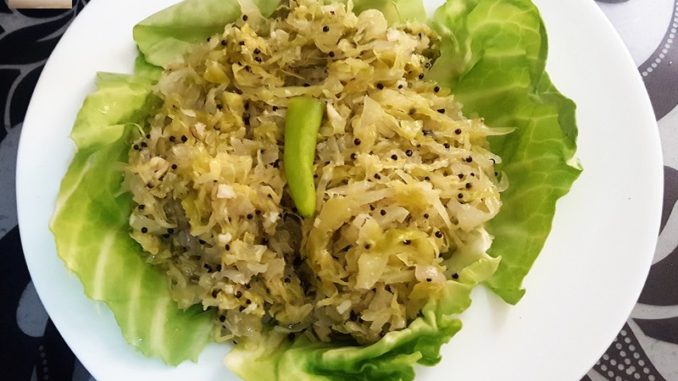 The Goan Cabbage Foogat is a common preparation of Goa. Most households make this dish with their own variations. People like to add turmeric to this dish. I like to see the vegetable in its natural colour and therefore do not use any turmeric. I also like when the cabbage is shredded as against coarsely minced. The vegetable also has to be crunchy and not overcooked. It has to be cooked in its own juices to retain its flavours.
Serves: A Family of Four
Prep. Time: 10 Mins…
Cooking Time: 5 Mins… (active) + 10 Mins… (passive)
Ingredients:
Cabbage (shredded) – 350 gms..
Onion (finely chopped) – 1
Coconut (grated) – 2 tbsp.
Green Chillies (finely chopped) – 2
Garlic (finely chopped) – 4 cloves
Mustard Seeds – ½ tsp.
Black Pepper Corns (coarsely ground) – ½ tsp.
Sugar – ½ tsp. (optional)
Salt – ½ tsp.
Oil – 1 to 1 ½ tbsp.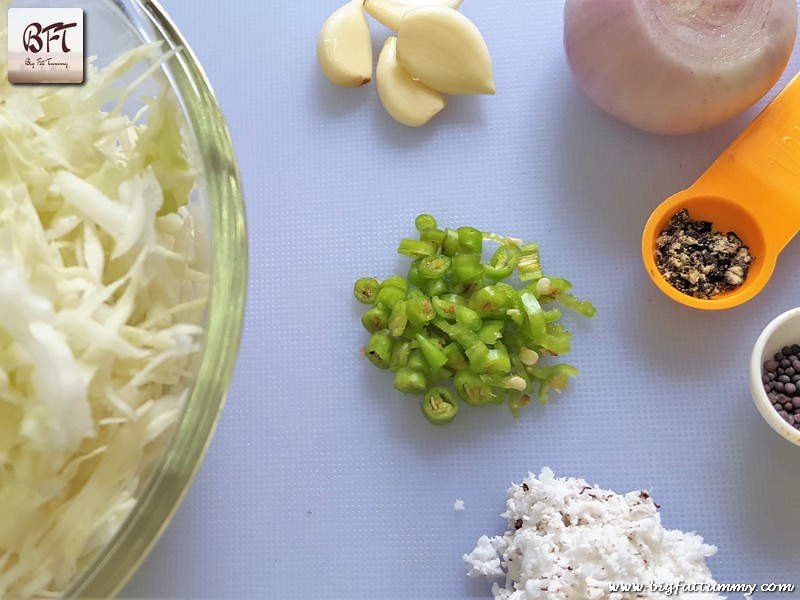 Step 1: Heat oil in a pan. Splutter the mustard seeds. Then add garlic and onion and fry for a minute till translucent.
Step 2: Add the cabbage, green chillies, salt and sugar and sauteé for 2 minutes.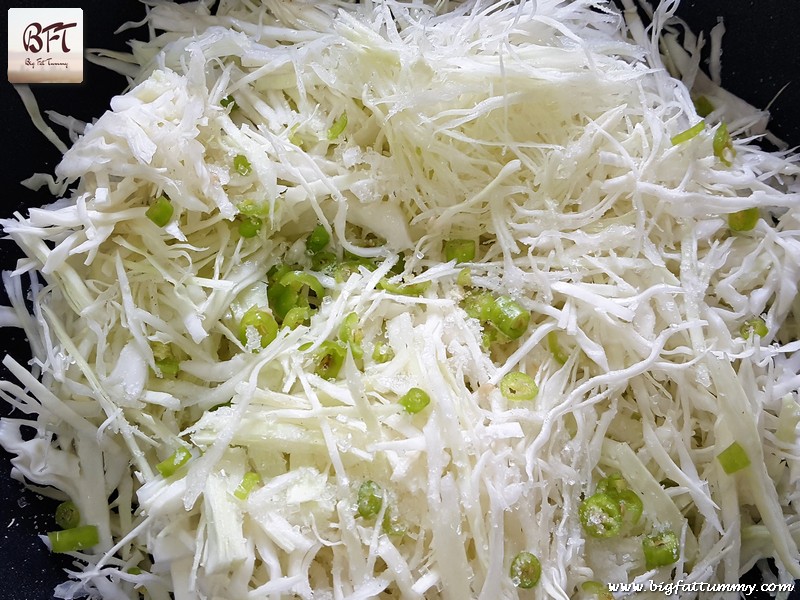 Step 3: Cover the pan with a deep lid and pour ¼ cup water on the lid. This is done so that the vegetable does not dry out quickly. Cook on low heat for 10 to 12 minutes till the cabbage is cooked but crunchy.
Step 4: Add the pepper and the coconut and mix well. Cook covered for another 2 minutes.
Foogath can be served as a side dish with rice or can be eaten with chappatis.