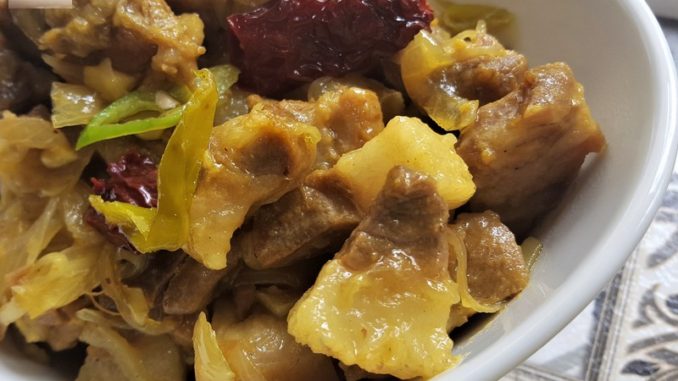 This pork chilly fry is one of two recipes of the same that I have on this blog. This one does not use any ready made sauces. Whether I make it this way or the other my kids love it. (click here for the other version)
Serves: 8 Persons
Prep. Time: 15 Mins. + Marination
Cooking Time: 20 Mins (active) + 40 Mins. (passive)
Ingredients:
Pork (boneless) – 1 kg
Onions (sliced) – 4 medium
Light Green Chillies (slit & cut slanted) – 3 to 4 or as needed
Garlic (finely chopped) – 10 to 12 cloves
Dry Red Chillies [Bedgi] (broken) – 4
Cloves – 6
Black Pepper Corns – 10
Cinnamon – 1 inch
Turmeric Powder – ½ tsp.
Tamarind (soaked in 100 ml hot water) – 1 big lime sized ball
Sugar – 1 tsp. or as needed
Oil – 2 tbsp.
Sea Salt – 1 tbsp. + ¼ tsp. or as needed
Step 1: Wash the pork. Cut into thick (1 inch) slices. Apply 1 tbsp. salt and ¼ tsp. turmeric powder and keep aside for an hour or overnight in the refrigerator.
Step 2: When done curing, take the slices of meat in a heavy bottomed vessel and add the cloves, black pepper corns and cinnamon. Add 250 ml water and cook covered on low heat for 35 to 40 minutes till the meat is cooked (Keep checking and turning the pieces of meat in between. You can add 50 ml of water if you feel the liquids are drying up). Later switch off the heat and allow to cool.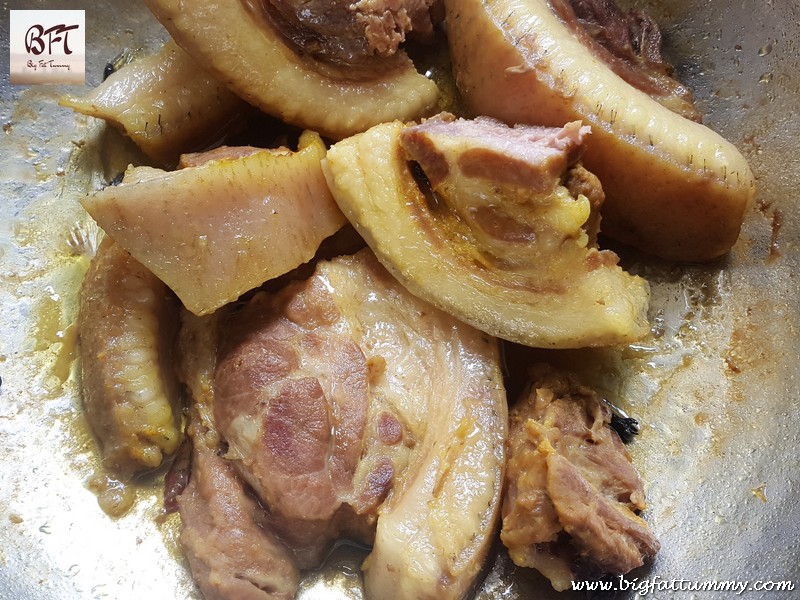 Step 3: When the meat has cooled, remove the skin (optional) and cut the slices into cubes. Reserve whatever is left of the stock and the pepper corns.
Step 4: Heat 2 tbsp. of oil in a pan and add the chopped garlic and sauté for 30 seconds on medium heat. Add the green chillies and sauté for another 30 seconds. Then add the sliced onions and sauté on low heat for 2 minutes.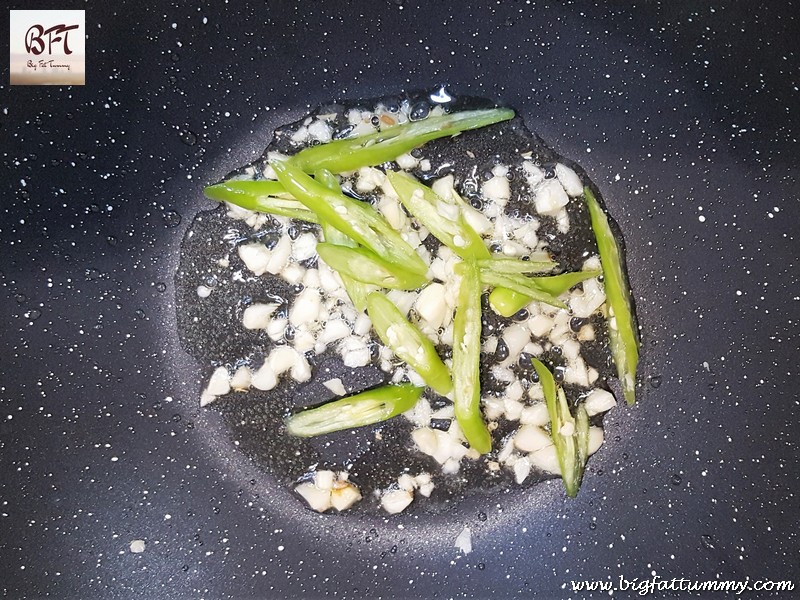 Step 5: Add ¼ tsp. turmeric powder and saute for a further 30 seconds. Add the cubed pork and saute on medium heat for 2 minutes. Mash and strain the tamarind pulp, sugar, ¼ salt, the reserved stock and the broken red chillies and mix well. Cover and cook on low heat for 8 to 10 minutes.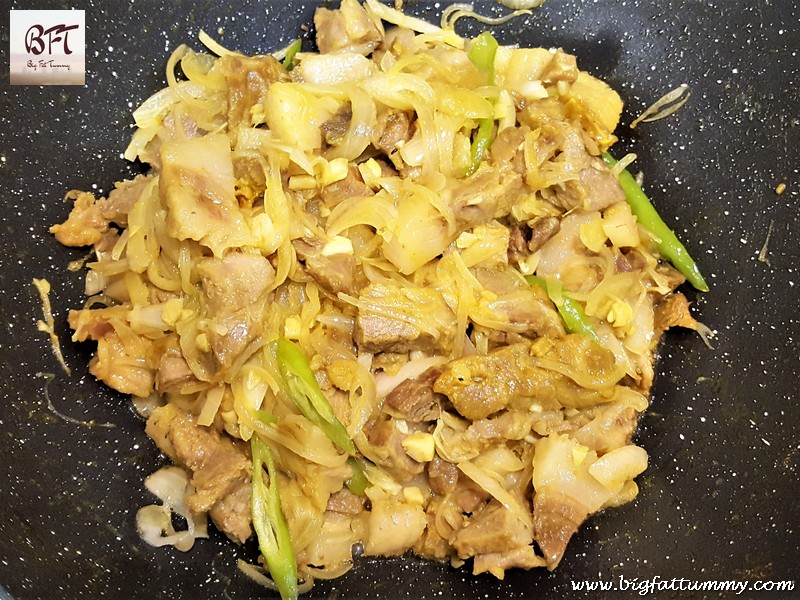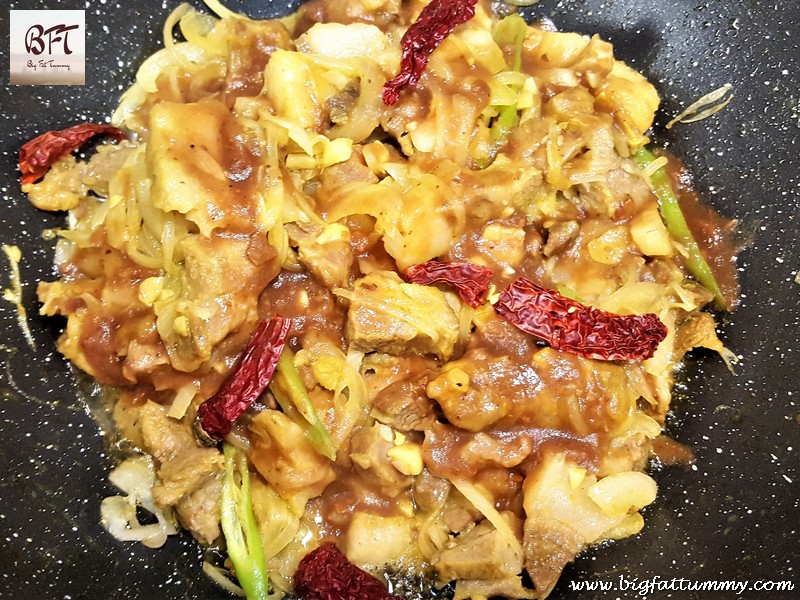 Serve as a side or as an appetiser.