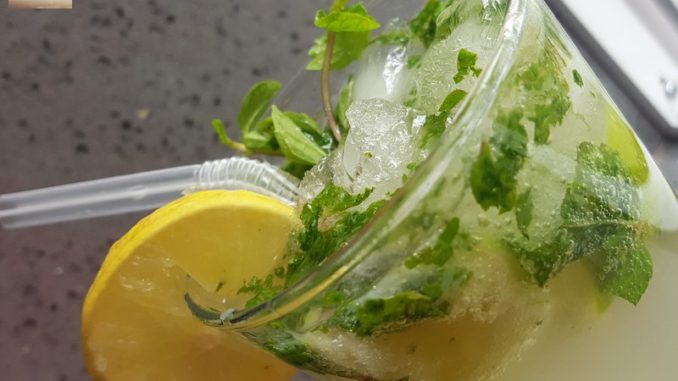 Virgin Mojito is a popular mocktail. It is very simple to make and quite refreshing.
Serves: 1
Prep. Time: 10 Mins.
Ingredients:
Lime (deseeded & cut into wedges) – 1
Fresh Mint Leaves – 10 to 12 small
Sugar (granulated) – 1 ½ tbsp.
Club Soda (chilled) – 150 ml
Ice-cubes (crushed) – 12 to 15 small
Step 1: Muddle the lime wedges, mint leaves and sugar with a cocktail muddler or a mortar & pestle and then put in a 250 ml (approx.) tall glass.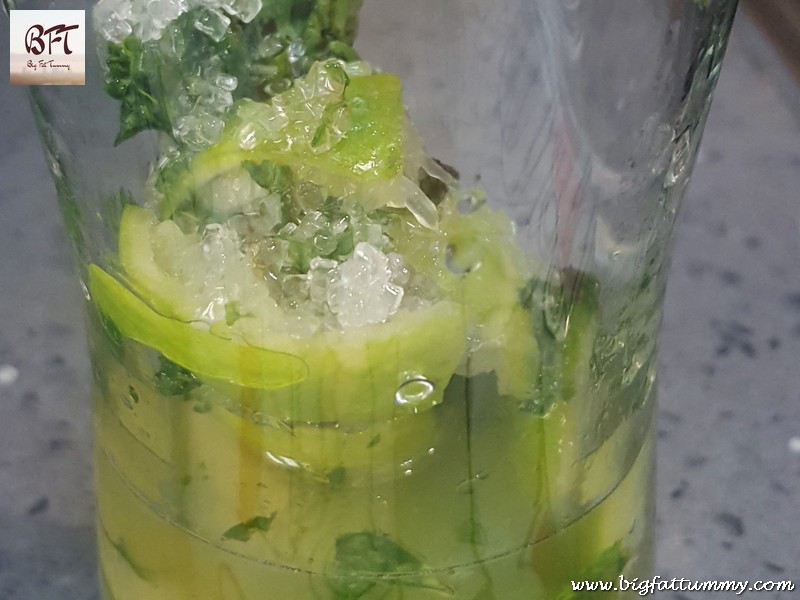 Step 2: Add the crushed ice and top with soda. Stir and garnish with a sprig of mint and a slice of lemon.
Note:
I have used granulated sugar because of its coarseness which helps the lime wedges and mint leaves release their flavours whilst muddling/crushing.
I've use a glass bowl and pestle for muddling cause I couldn't find my mudler.