Goan keleacho halwo is a banana sweet dish prepared in Goa using the Moira (Goan variety) bananas which are long and thick. The halwo can also be made with the Kerala Nendran variety. The recipe is simple and quick to make. Try it yourself.
Serves: A Family of Four
Prep. Time: 5 Mins.
Cooking Time: 30 Mins.
Ingredients:
[Standard Measure – 1 cup = 200 ml.]
Ripe Bananas (Moira/Nendran) – 3 (750 gms.)
Sugar – ¾ cup
Pure Ghee – 4 tbsp.
Saffron Strands – 1 pinch
Green Cardamom Powder – 1 tsp.
Step 1: Soak the saffron in 2 tbsp. hot water for 10 minutes or more.
Step 2: Peel the bananas and cut into ½ inch thick circles.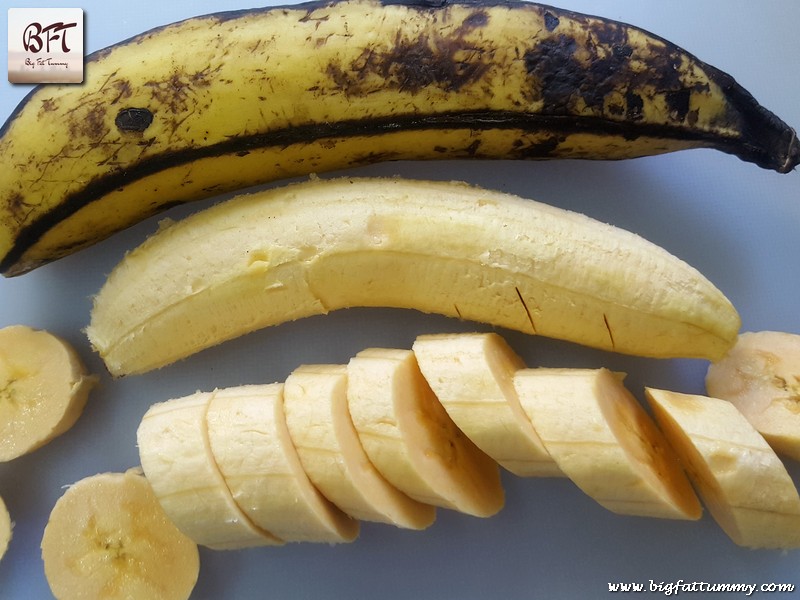 Step 3: Take the sugar in a non-stick pan and add 2 cups water to it. Place the pan on heat and add the soaked saffron with the water to the pan. Stir and cook on low heat till the sugar melts and it turns into a thick syrup. The syrup should not be very thick. (time = around 10 Mins.). Switch off the heat and keep aside.
Step 4: Heat ghee in another pan and fry the banana pieces, a few at a time, on low heat till they get a nice golden brown colour on both sides. Drain and add to the hot sugar syrup. Repeat till all the pieces are done.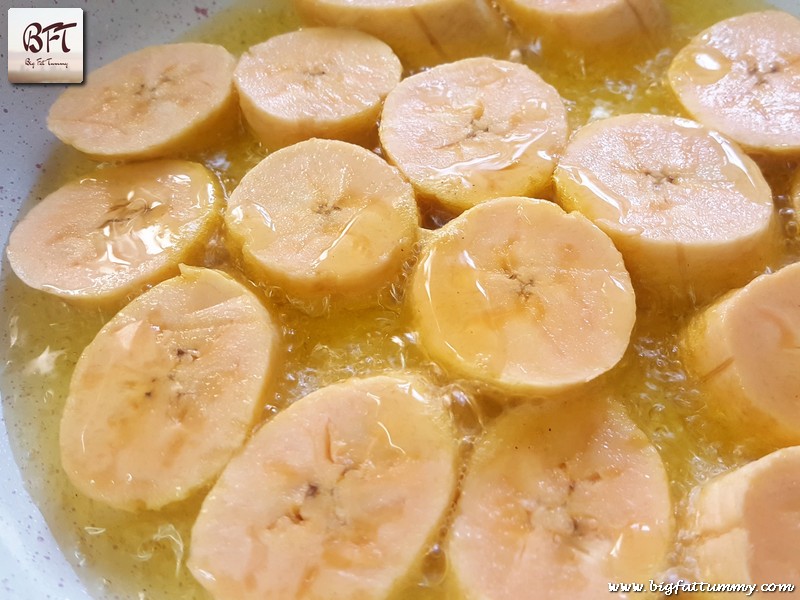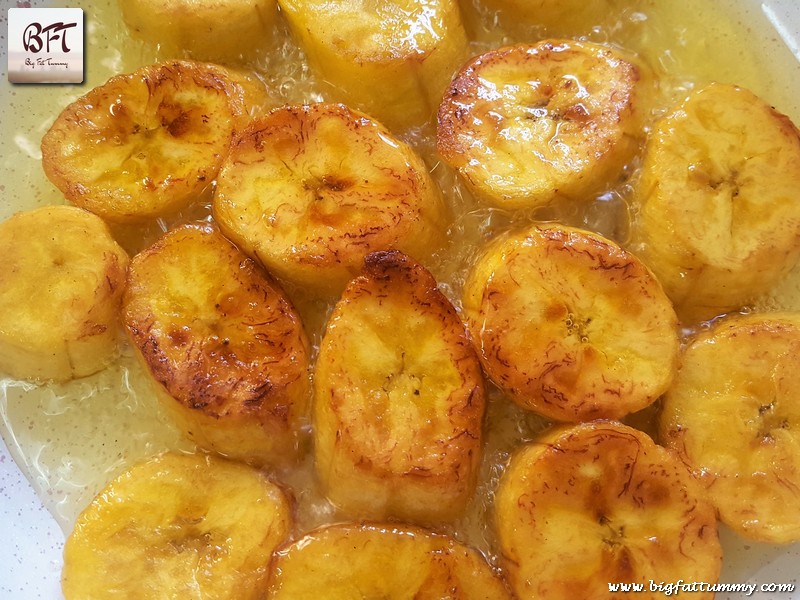 Step 5: Sprinkle cardamom powder and lightly turn the banana pieces over in the syrup.