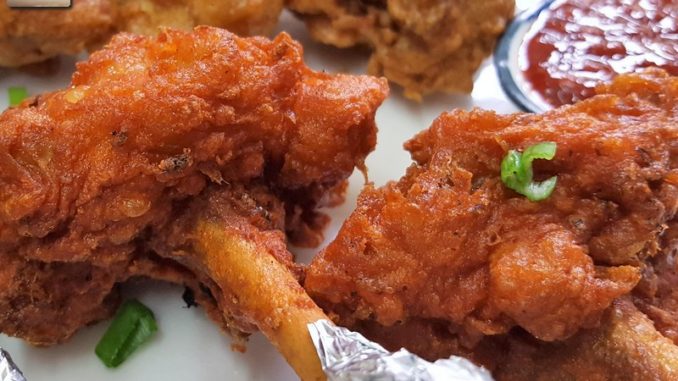 Chicken Lollipops are an all-time favourite of people of all ages. Follow this recipe step by step and you will have crisp and juicy chicken lollypops, better than those available at most commercial establishments.
Serves: A Family of Four
Prep. Time: 10 Mins. + 2 Hrs. (marination)
Cooking Time: 20 Mins.
Ingredients:
Chicken Wings (lollypops) – 12 (approx. 450 gms.)
Lime Juice – 1 tbsp.
Ginger-Garlic Paste – 3 tsp.
Soya Sauce – ½ tbsp.
Eggs (beaten lightly) – 2
Green Chilli (finely chopped) – 1
Onion (finely chopped) – 1 small
Cayenne Pepper / Kashmiri Chilli Powder – 1 ½ tsp.
Bouillon / Stock Cube (crushed) – 1 small
Corn Flour – 5 tbsp.
Rice Flour – 1 tbsp.
White Vinegar – ½ tbsp.
Orange Food Colour – ¼ tsp. (optional)
Oil – 800 ml. (for deep frying)
Salt – 1 ½ tsp. or to taste
Step 1: Marinate the chicken with 1 tsp. salt, lime juice, soya sauce, ginger-garlic paste. Cover your bowl with cling film and leave refrigerated for 2 hours.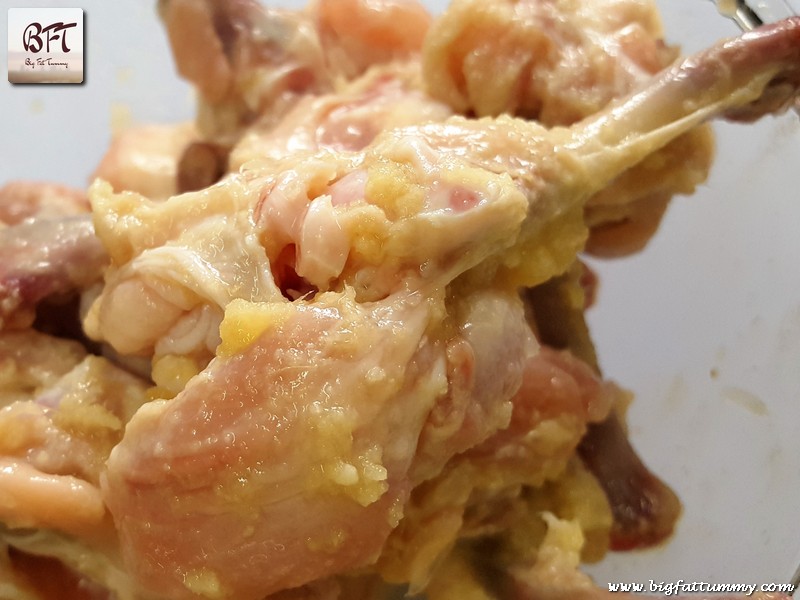 Step 2: Add the eggs, green chilli, onion, corn flour, rice flour, red chilli powder, stock cube, ½ tsp. salt (or to taste) and vinegar to the chicken. Mix so as to coat the lollypops well.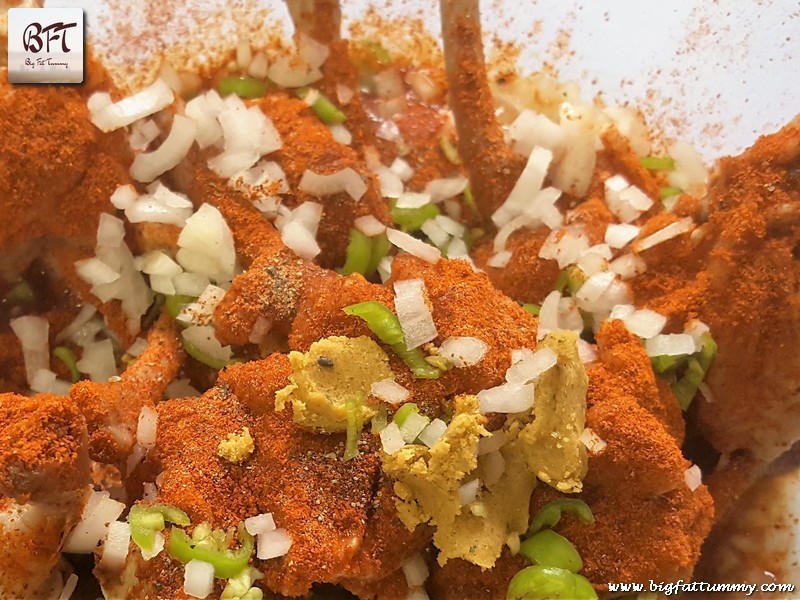 In the picture above – Without added food colour
In the picture above – With added food colour
Step 3: Place a suitable pan on high heat and pour in the oil. When small bubbles appear at the bottom of the oil in the pan, reduce the heat to medium.
Step 4: Gently slide 4 nicely coated wings into the hot oil one at a time. Cook the chicken wings turning them over frequently with a slotted spoon. Do this until they look crisp and golden. It should take about 4 to 5 minutes for each batch. Drain with a slotted spoon and place on a plate lined with absorbent paper.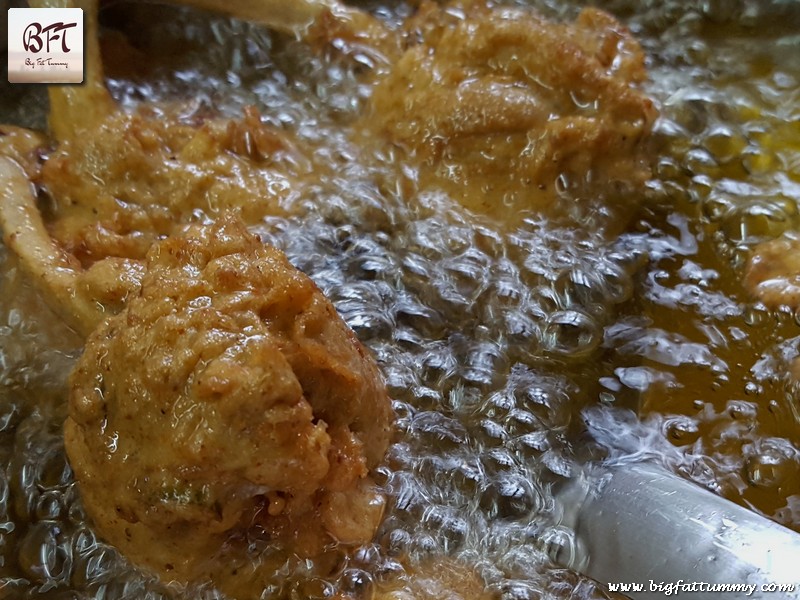 Serve hot with a dip of your choice.
Tips:
This is my tweaked version of the original recipe [courtesy – Mrs. Trudy Afonso (Madhouse Balcao), California, USA].
Do not fry on high heat as the outside will brown, but the inside will remain uncooked.
Frying on low heat will make the chicken dry and chewy.
See the picture for the prepared lollypops. Half are with added food colour.
I have used Cayenne Pepper.
You can replace the stock cube with ¼ tsp. MSG.
If your batter is runny (depending on the size of the egg), test fry one lollypop and add more corn flour if you prefer.